Macro Friendly Flatbread Pizza (for one)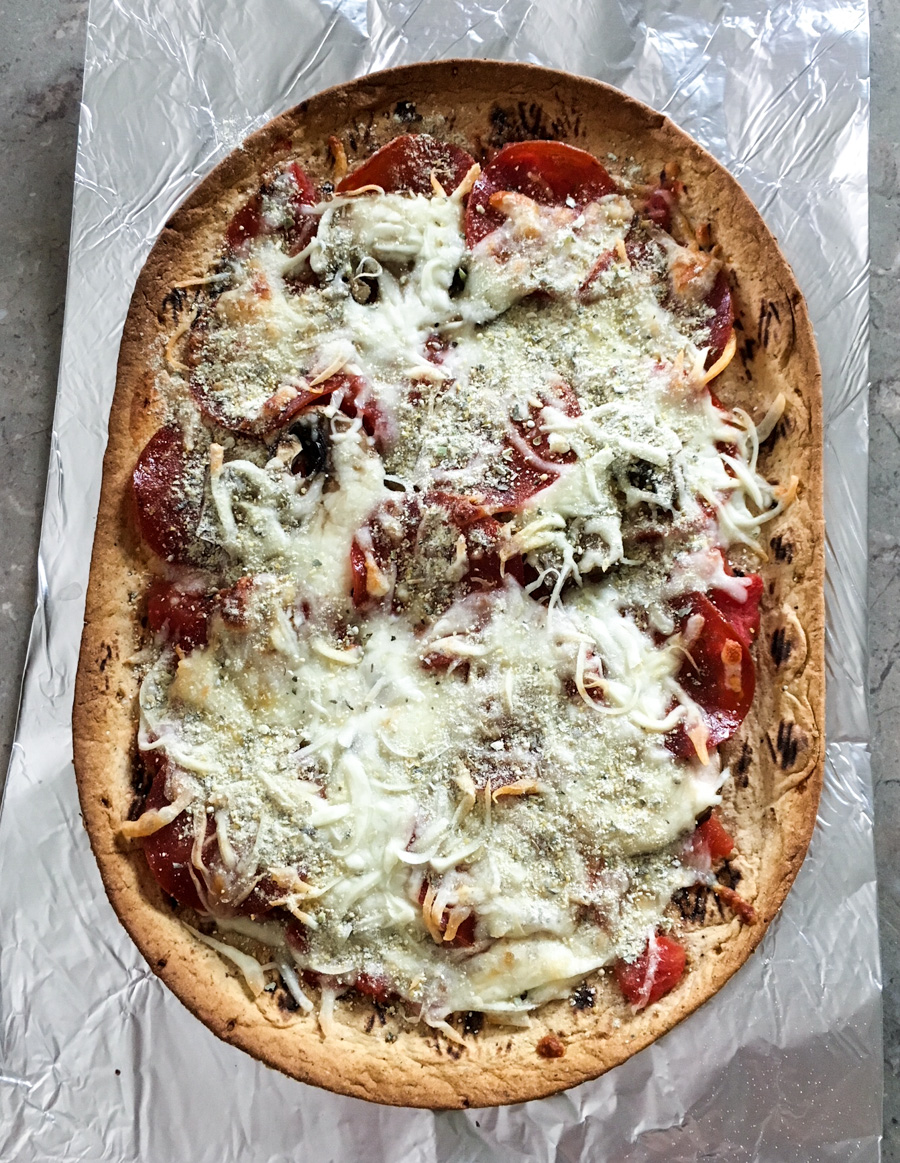 Yields: 1 personal pizza
Ingredients
1 Flatbread (I used the brand flatout, proteinUP, Core 12)
28 g fat free mozzarella, shredded
14 g pizza blend cheese, shredded
28 g turkey pepperoni
1 oz baby belly mushrooms, thinly sliced
61 g Italian Style diced tomatoes (from a can, drained)
1 tsp. Parmesan & Herb Seasoning
Instructions
Heat your oven to 425 degrees F.
Place your flatbread on a sheet of tinfoil and bake it for 3 minutes.
Remove flatbread from oven.
Spread tomatoes evenly over flatbread.
Top with pepperoni and mushrooms.
Sprinkle both kinds of cheese evenly over the top.
Place pizza back into the oven and bake for 13 to 15 minutes.
Remove pizza from oven.
Sprinkle evenly with Parmesan & herb seasoning.
EAT!!!
Preparation time:

5 minutes

Cook time:

15 minutes

Total time:

20 minutes
Nutrition
Calories:

302

Fat:

9.5 grams

Carbs:

23.5 grams

Protein:

35.5 grams