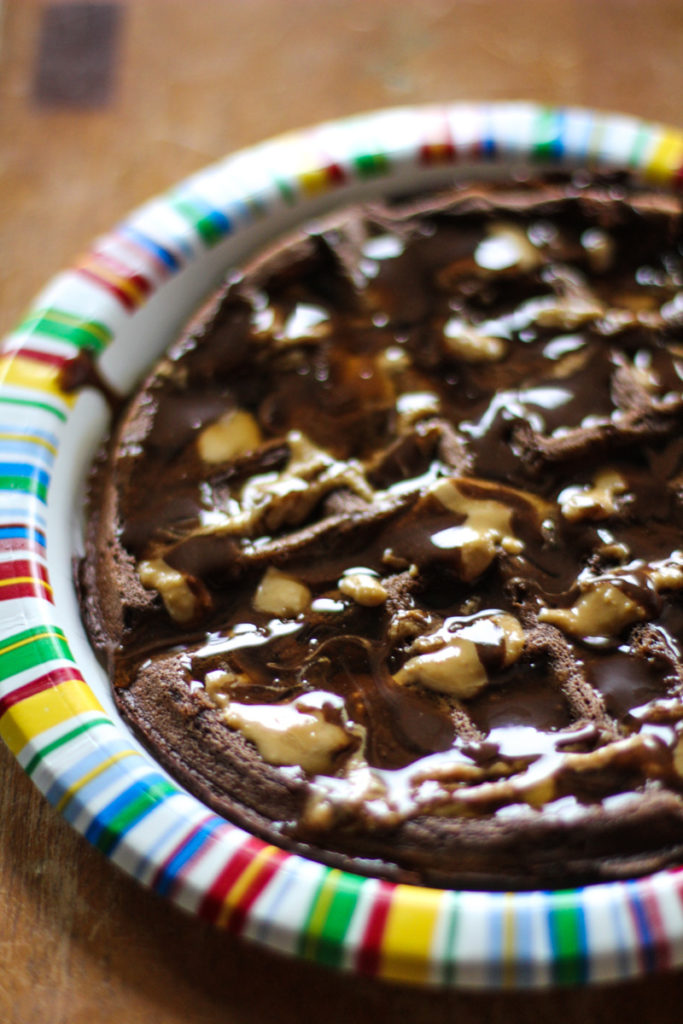 This mornings breakfast.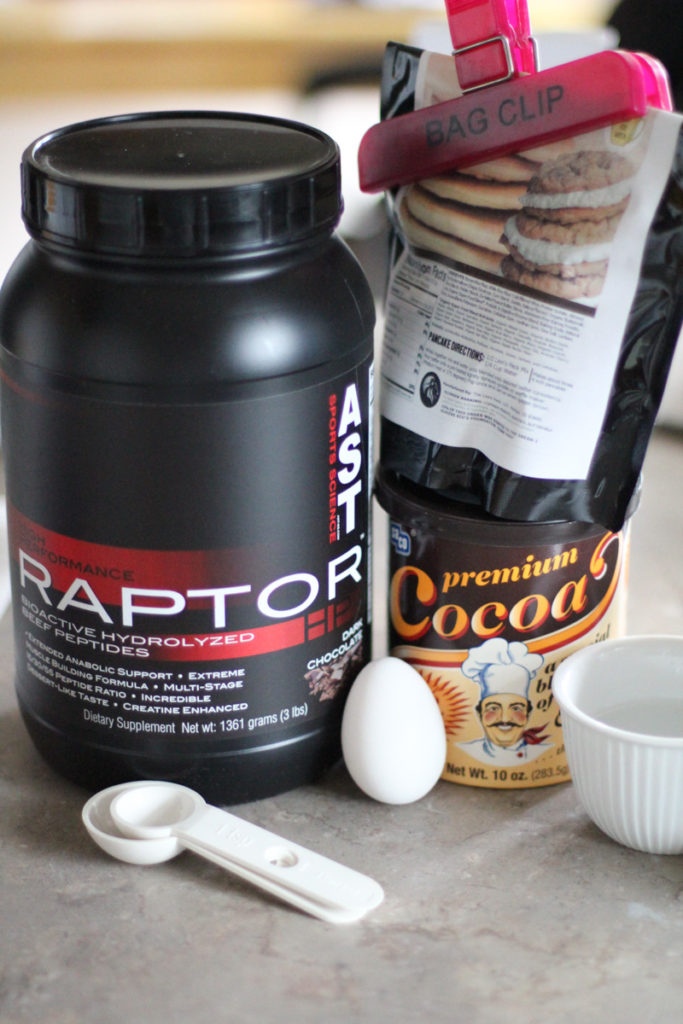 Judging from its crispy edges and deep dark chocolate flavor I can tell this Dark Chocolate Protein Waffle is going to become a weekend staple!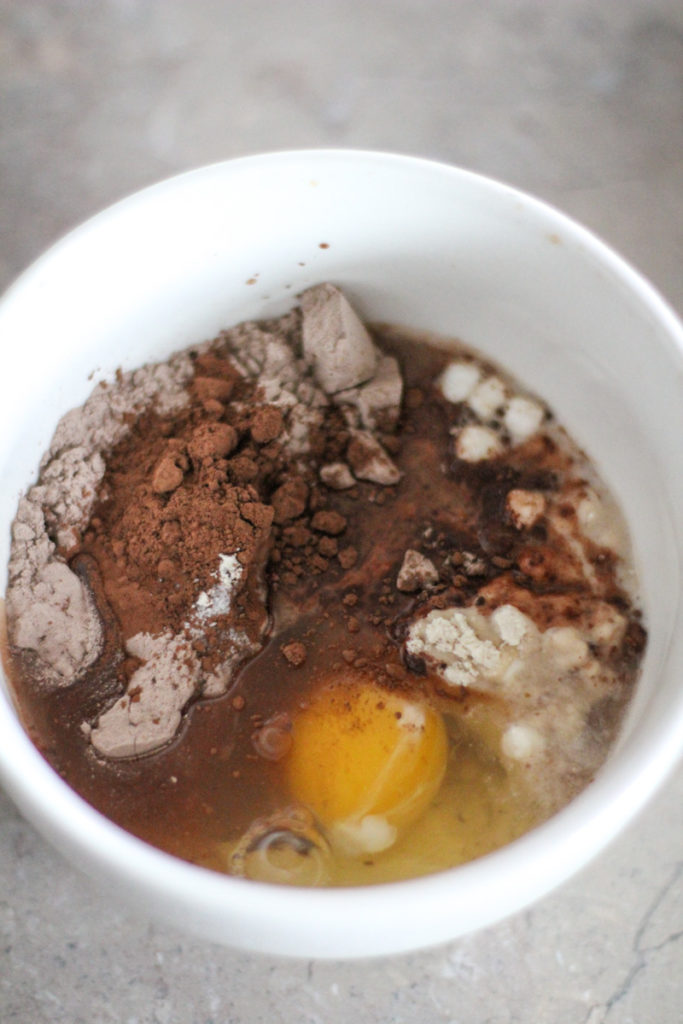 I overfilled my waffle maker:(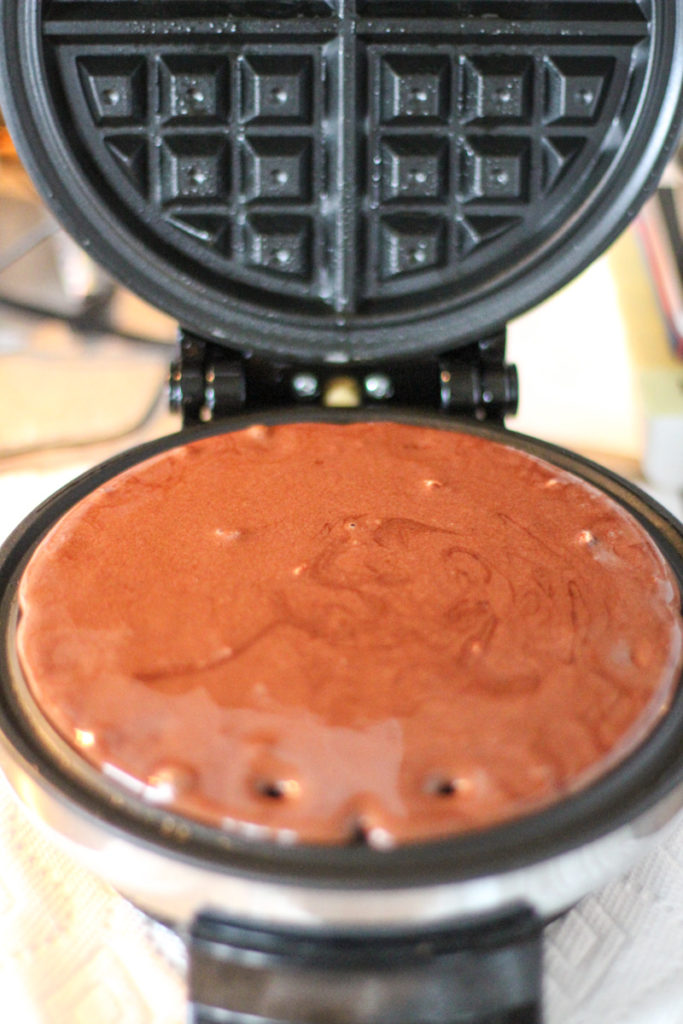 Check out all the wasted goodness!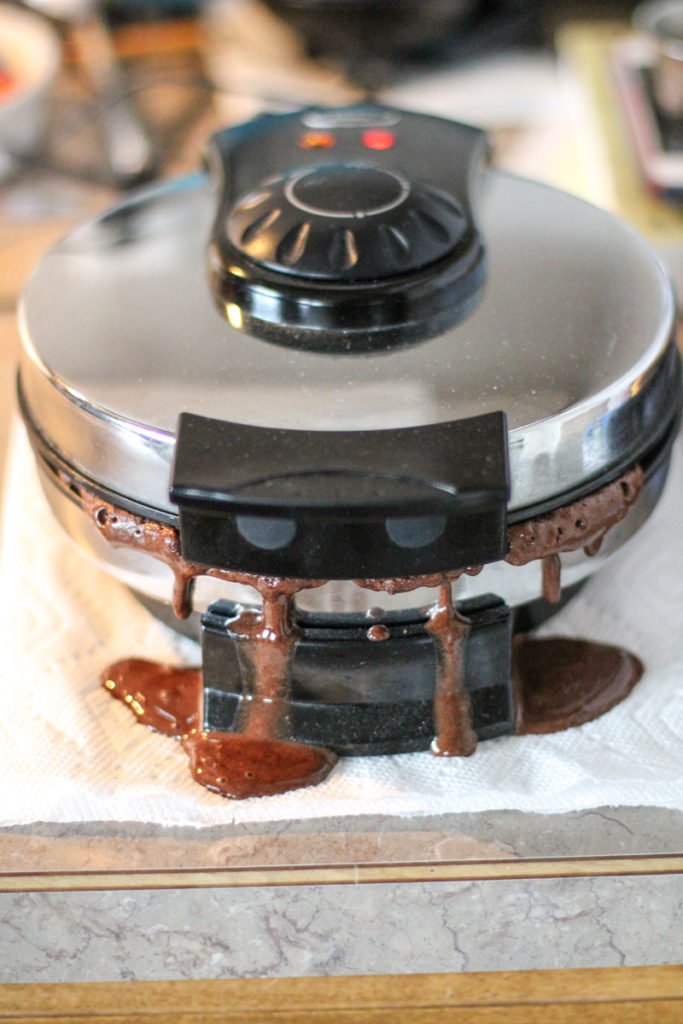 Here's the recipe.
Dark Chocolate Protein Waffles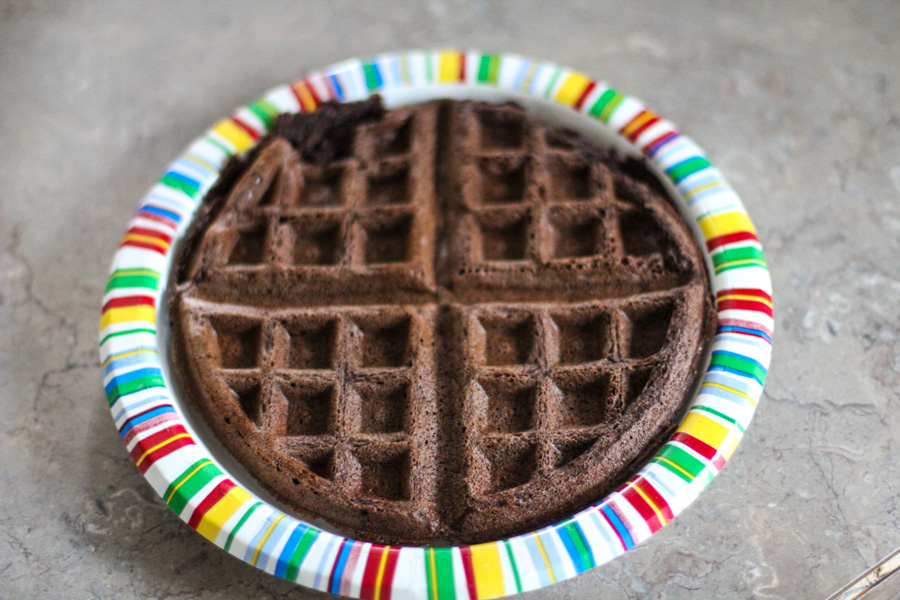 Yields: 1 to 3 waffles
30 g chocolate protein powder (I used Raptor Dark Chocolate Protein)
13 g protein pancake mix (I used The Lions Pack Protein Pancake Mix, Peanut-Mallow Cookie Flavor)
1 large egg
5 g cocoa powder
0.5 tsp. stevia
1.5 fl oz water
cooking spray
Heat your waffle Iron (max heat).
Combine all ingredients in a bowl, except the cooking spray, and mix until well combined (smooth consistency).
Spray waffle iron with cooking spray.
Add batter to waffle iron, close, and cook for 2.5 to 3 minutes.
Depending on the size of your waffle maker this recipe makes 1 to 3 waffles
Remove waffle from iron, smother with your favorite toppings, and EAT!!!
Preparation time:

5

Cook time:

2 to 3 minutes

Total time:

~ 10 minutes
Nutrition
Calories:

235

Fat:

7.8 grams

Carbs:

17.6 grams

Protein:

29.3 grams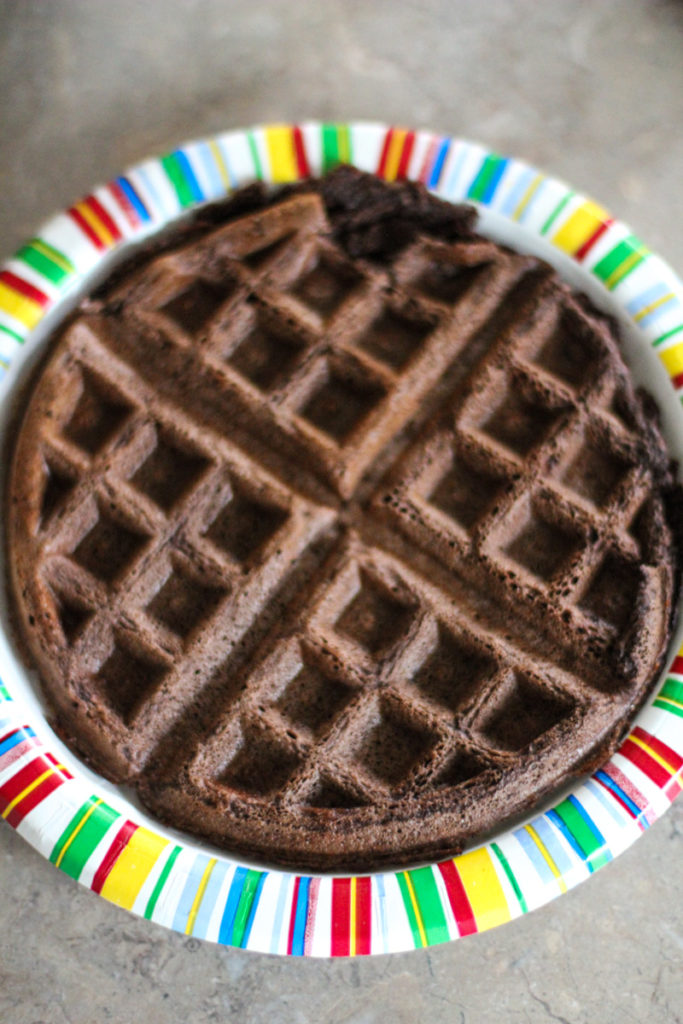 Next time I'll make 2 waffles from this recipe! Or, 3, in my mini waffle maker.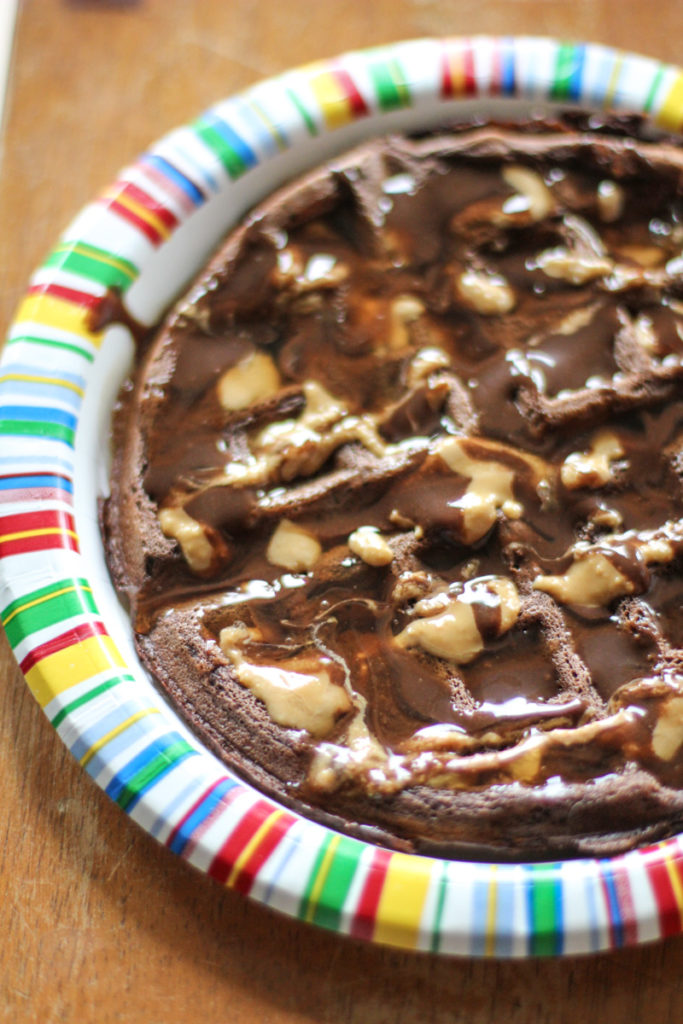 Of course I smothered it in salted caramel peanut butter (made from powder), Walden Farms Chocolate Sauce, and Walden Farms Maple Walnut Syrup!
If you use MyFitnessPal you can also find the recipe there!