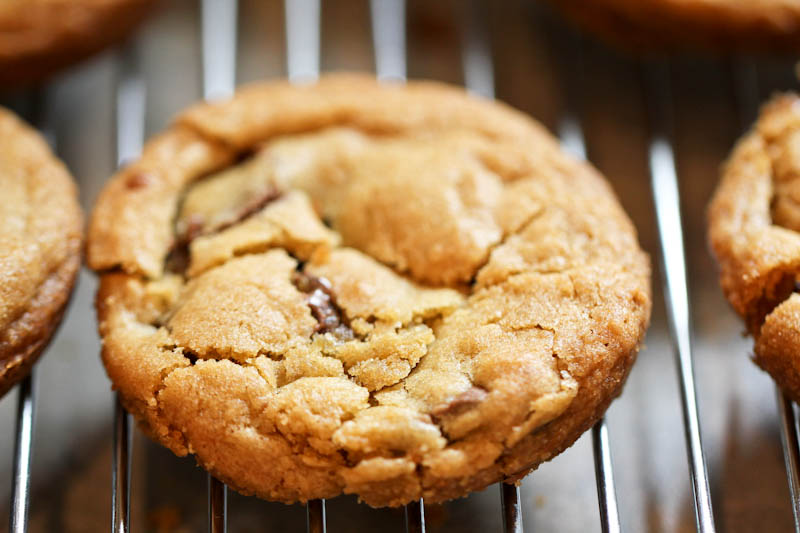 I have spent the last hour vacuuming up last year's leaves from the tree in our front yard and I still have a couple more hours' worth of work to go.  The tree sits centered in a bed of large river rock.  It's probably much easier to rake leaves in the fall than it is to vacuum them in the spring.  Oh well, I do most everything backwards, and the hard way in life. Hopefully my kids will not follow my terrible example!
My son Sam just landed his first ever job at a great local restaurant.  He is busing tables at the Idaho Falls Sandpiper.  I know it is great because I worked there for six years myself and my sister worked there for three or four years as well.  Let's just say the Sandpiper Restaurant is kind of a family tradition.  The owner told my son the other night that he should bring cookies.  So I sent him with these the last time he worked.
I asked Ben what kind of cookies I should send.  He said, "Chocolate chip of course!"  I knew he was right but plain chocolate chip is just so ultra-boring.  I dressed them up with Mini Rolos and made them deep dish.  So here ya go!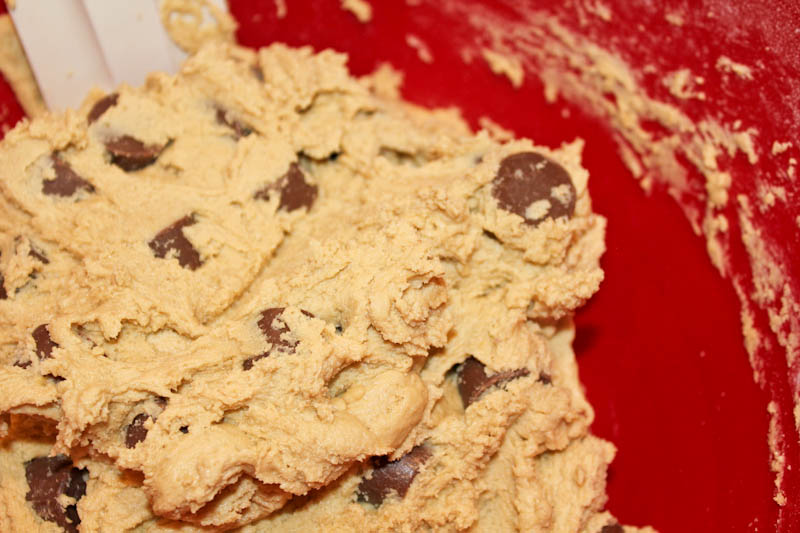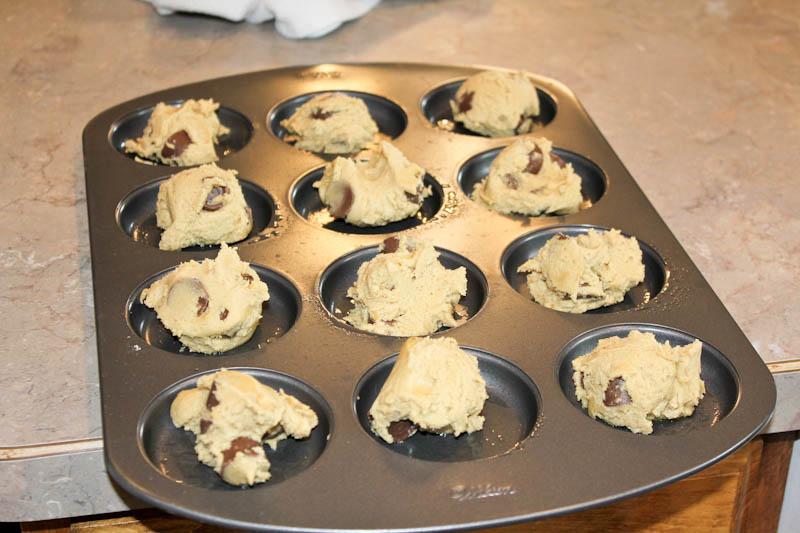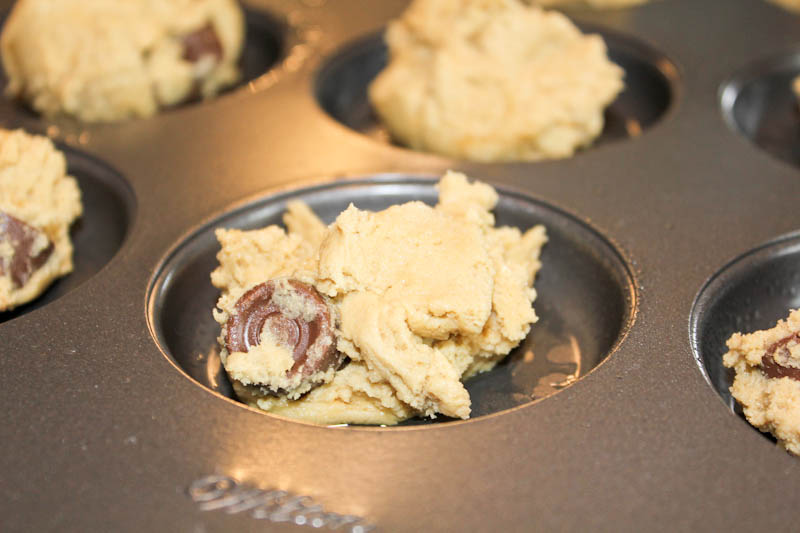 Deep Dish Mini Rolo "Thank You" Cookies
Ingredients:
- ¾ c. butter (slightly melted) I used unsalted
-1 c. brown sugar (I used dark)
Preheat your oven to 350° F. Coat the shallow cups of two muffin top pans well with cooking spray.

 Combine all of the dry ingredients (sift together if desired) set aside. 

Cream the butter and sugar.  Add the egg and vanilla, mix.  Add the dry ingredients a little at a time mixing between each addition until all have been incorporated.  Stir in the Mini Rolos.  

Portion the dough out into each of the 24 cups.  I used an ice-cream scoop.  Bake for 11 to 13 minutes.  Watch closely so cookies don't overcook.  (Mine were a little over cooked but they were still good, I baked them for 15 minutes, don't cook yours that long!) 

Now remove them from the oven let cool in the pan for a couple of minutes before carefully removing (I had to use a butter knife and a rubber spatula) from cups and finishing the cooling process on a wire rack. EAT!!!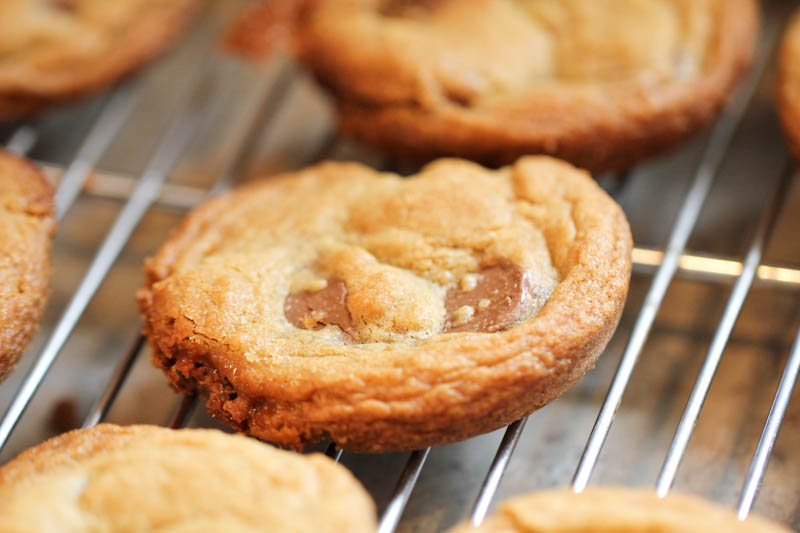 P.S. I have not reviewed the Sandpiper for my blog yet but I plan to very soon!