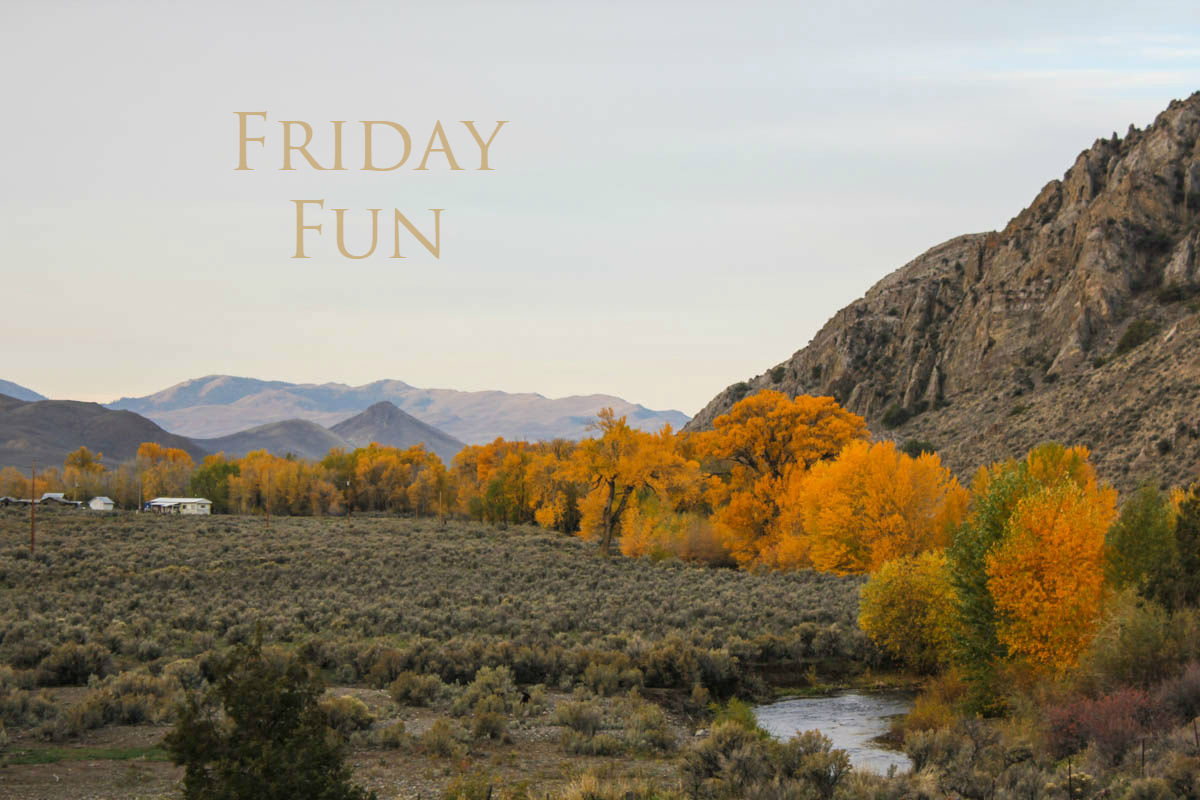 FOOD
Here we go, National Pasta Day! Pasta for every meal!  This is my kind of day!  If I were to observe this holiday today and eat pasta for every meal this is how it would all play out.
I would start the day off right with this Breakfast Spaghetti.  I think I could actually have this for any meal of the day but since it got scrambled eggs…….
I feel like three meals just aren't going to cut it for the day because pasta is possibly my favorite food category in life (next to cheese).  So for brunch I'll eat a heaping bowl of this Breakfast Mac and Cheese with Bacon, Eggs, + Hash Browns!
For lunch I will lighten it up with this simple Chevre & Arugula Pasta Salad.
For dinner I want something hearty and unique, yet simple. This Unprocessed Hamburger Helper looks  perfect!
I'm also going to need this Slow Cooker Beef Stroganoff Soup.
Dessert! Yep, I'm gonna make room for this Chocolate Hazelnut Dessert Ravioli and this Blueberry Balsamic Toasted Ravioli!
FITNESS
My favorite fitness/wellness blog is Peanut Butter Runner.  I like it because Jen (the author) isn't in your face! Her blog is simple, clean, interesting, and informative. Plus, she talks a lot about what she eats which we all know is the one of the most important pieces of the health and wellness puzzle!
I'm always on the lookout for another great one.  I'm totally open to suggestions!
FUN
15-Things You Learn About Life When You Have a LGBT Sibbling-Good Stuff!
If you don't like pumpkin spice this is pretty funny! Or, if you do, it's still pretty funny!
I don't really get to launch my new website in all its glory because I screwed my old one up so badly I lost everything but the content.  Thank you bluehost for retrieving it! Now you get to witness me piecing it back together!
I might be a little bit in love with Shay Bocks!  She developed the theme FOODIE PRO that I'm using for my blog now and it's absolutely beautiful and super easy to use! I'm no where near done with styling it but it's the greatest foundation!
Genesis is the parent theme (framework) I'm using.  So far I'm loving it as well!
This Genesis Grid Plugin I found is amazing for organizing your blog/website categories.  I've been dying over this for three days now and finally found my fix! THANK YOU, Bill Erickson!