This stunning cutting board crafted for me by a friend of mine.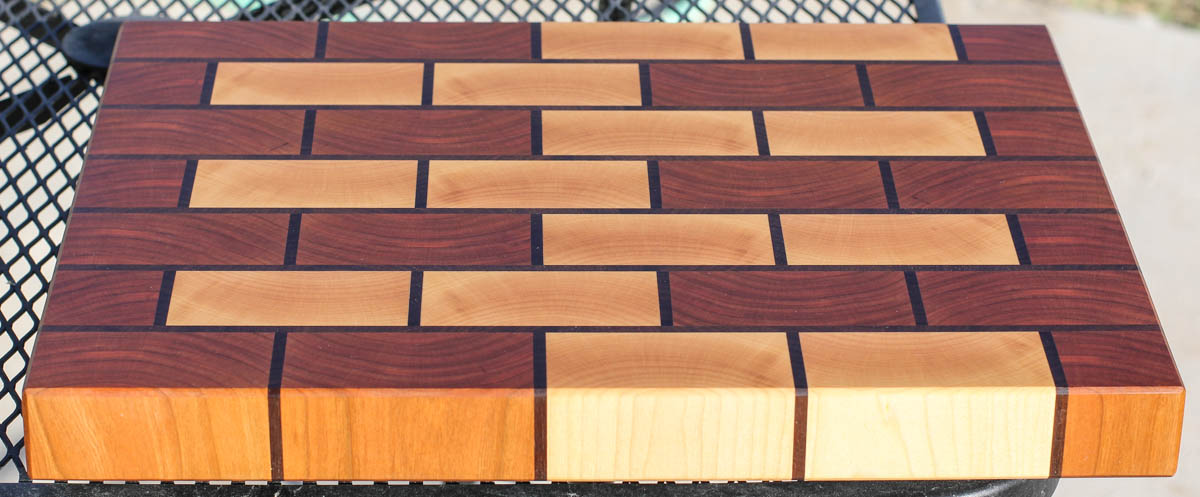 To cut up all the food I use for this blog I need a cutting board, right?  Lucky for me I have this friend who likes to build them.  He crafted the one you see here especially for me!  He showed me a bunch of different examples of what he's capable of doing. I picked a pattern I liked and left the rest of it up to him.  This gorgeous black walnut, cherry, and maple board is what he came up with!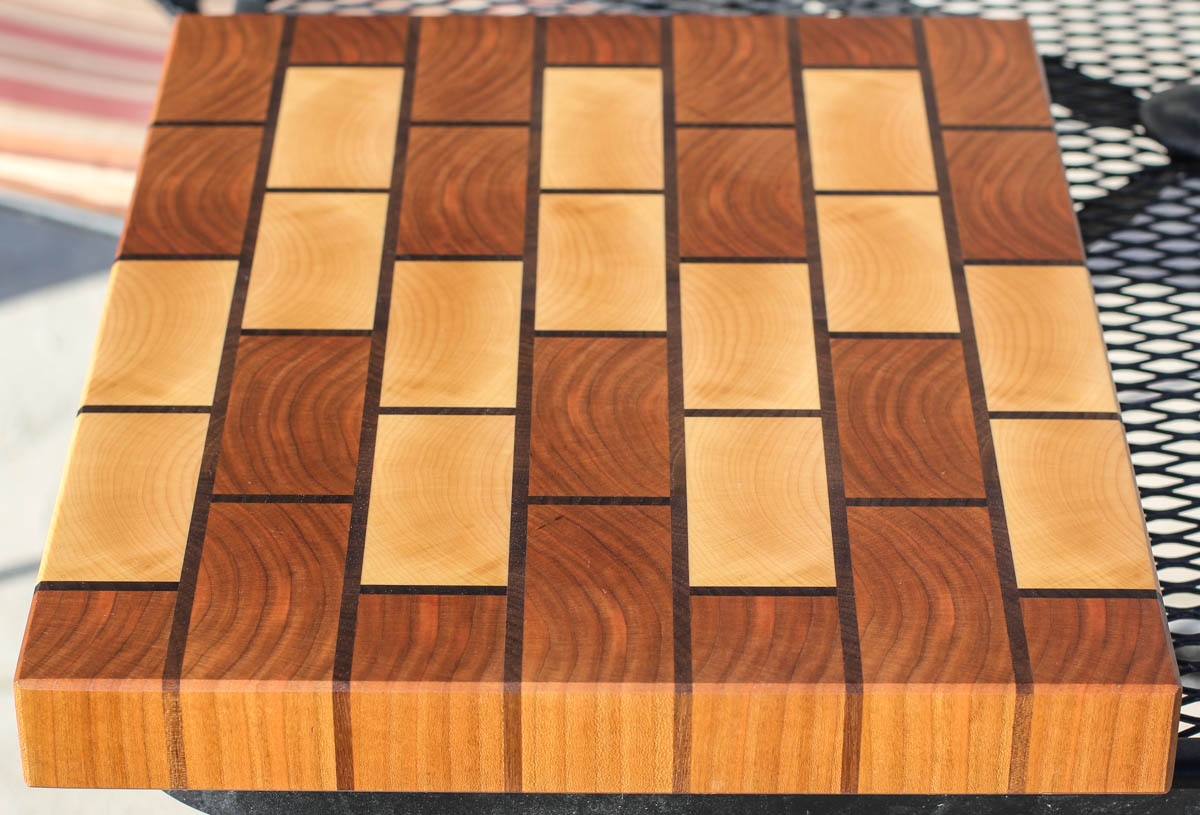 If you are interested in one of Darren's custom cutting boards leave me a comment on this page or fill out your information on my contact me page and I will put you in touch with Darren.  He is open to suggestions and special requests.  His cutting boards would make an impressive, thoughtful, and unique Christmas or Birthday gift for any home cook or professional chef.
And there's more………..