I should probably rename this blog "pesto and peanut butter".  I can't seem to get away from either one of these things.  Lately every time I lay eyes on a vegetable I think "Hmmm…., I wonder if I could throw that into the food processor, and pulse it until it magically transforms into a pesto?"
So far, every alternative vegetable pesto I've tried has turned out so good that I can't help but think this way.  Plus it is so stinking easy to whip up!  So this pepper pesto makes three now.  My first two were broccoli and carrot.  I am also keeping up with my oil-less theme.  I love olive oil and I know it is great for you.  But, I am just trying to get the biggest bang for my buck calorie wise.  I am attempting to cut the calories by cutting out the oil.   Feel free to fill your food processor to the brim with oil if it makes you happy.  But, for now this oil-less thing is working for me and my 1200 calorie days.  I will post a weight update very soon.  Only one month until the class reunion and sprint triathlon!  I don't have much time to reach my 125 lb. goal!  But I am still super determined!
I realize my photos show this pesto slathered on Club Crackers.  For your information I did not eat those.  I like them but I hardly ever eat them.  I was scrambling for something to put the pesto on to show it off and I did not have time to boil pasta (Plus it would have been too tempting!)  I can refrain from Clubs but linguine is another story!  I ate my pesto portion straight out of the Cuisinart with a spoon! 
*A note to my Dad: You could probably cut out the cheese and salt and it would still be wonderful!  You can use almonds instead of pistachios, cuz I know you are an almond fan.  The fat from the almonds and flavor from the lemon and red pepper flakes would step it up enough for you I think without the cheese and salt.  It would almost be like a Romesco Sauce.  Give some a try and let me know what you think!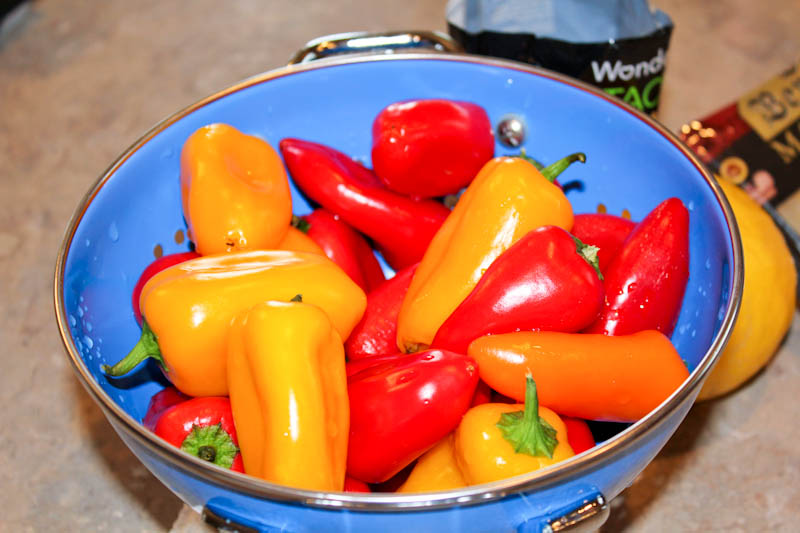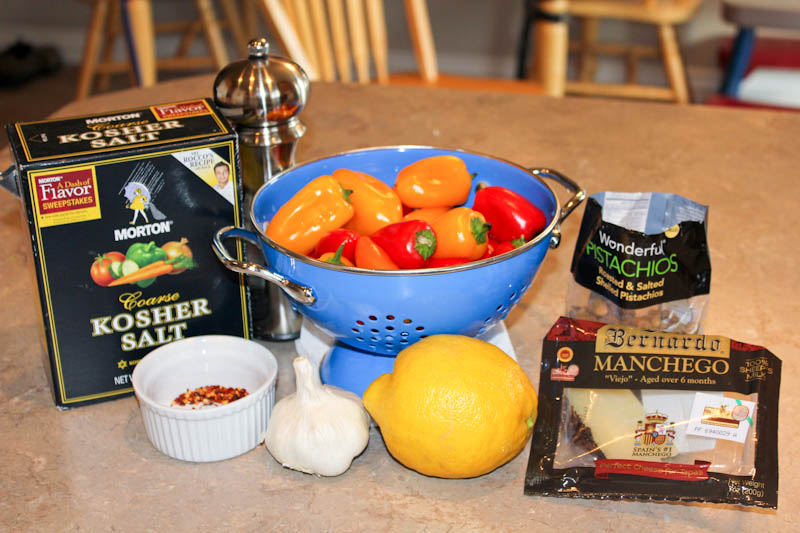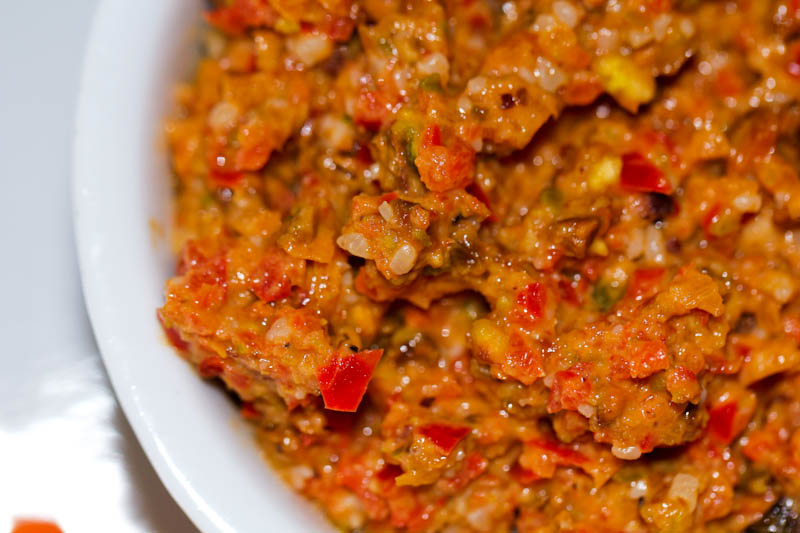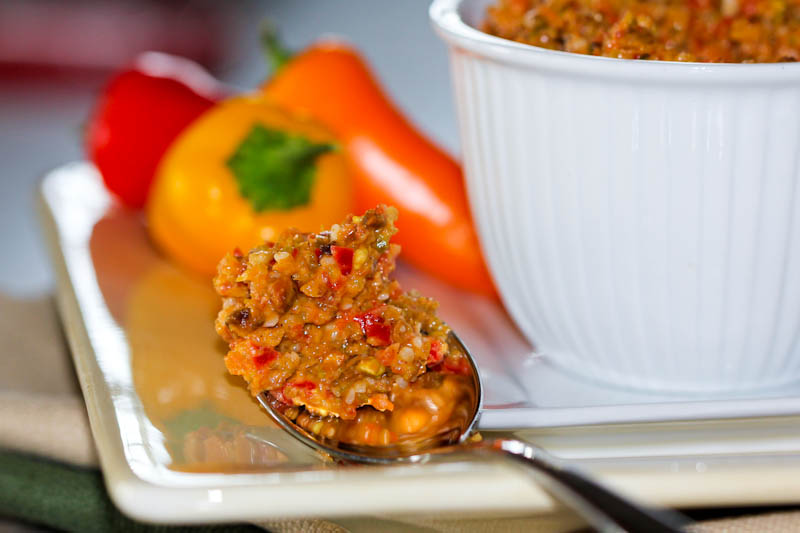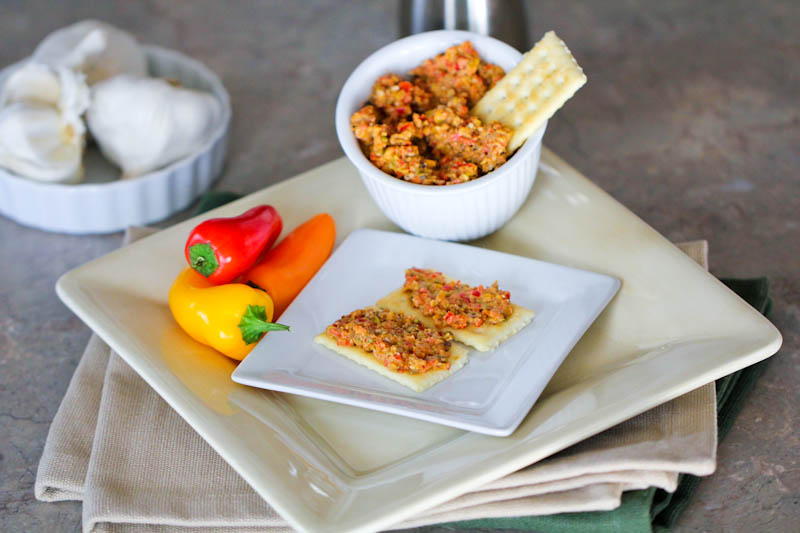 Sweet Mini Pepper Pesto
-16 oz. sweet mini peppers (washed, seeded, trimmed, and rough chopped)
-3.5 oz. pistachios (shelled, roasted, and salted)
-4 oz. Manchego (rough chopped for the processor)
-2 cloves fresh garlic (peeled)
-red pepper flakes (pinch)
-2 Tbsp. fresh squeezed lemon juice
Combine all ingredients in a food processor and process until you reach your desired consistency.  Add salt and pepper to taste.
Use in quesadillas, on a sandwich, as a dip, or toss with your favorite pasta.