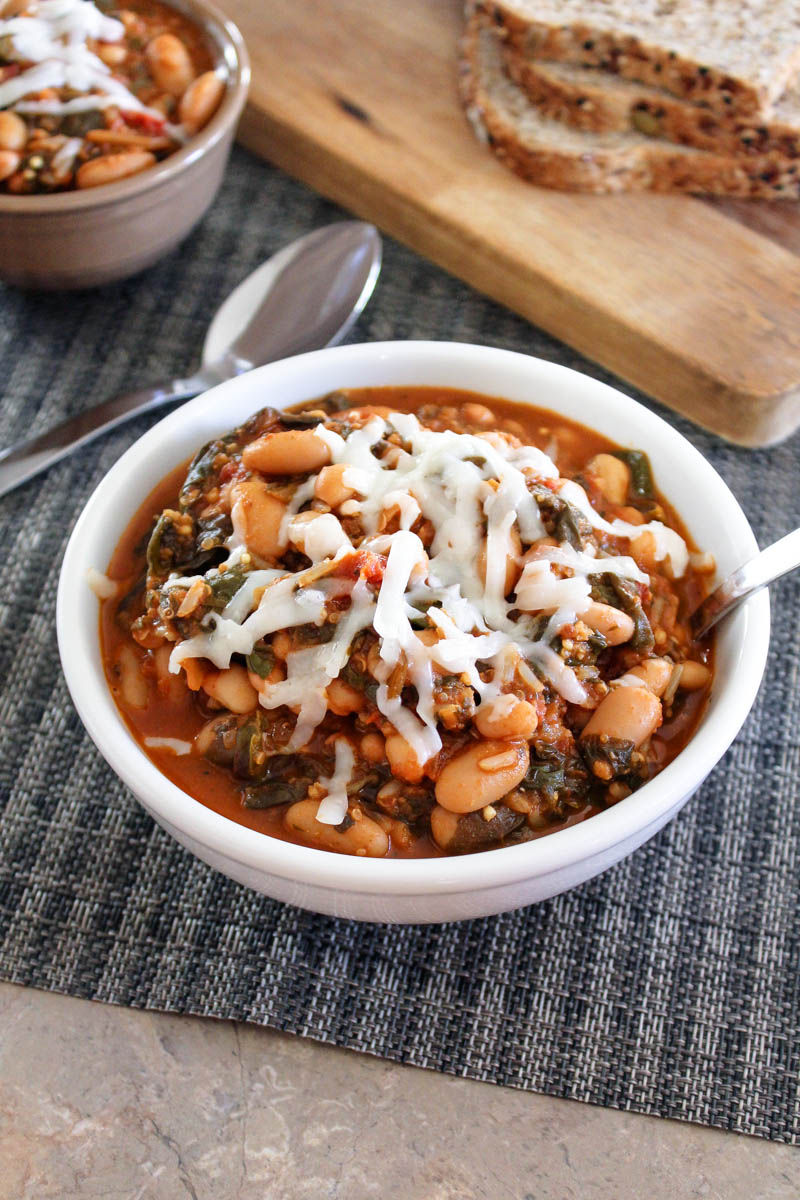 Lately, on Facebook, I've been tiring of peoples' snippy comments/quotes or re-posts of comments/quotes describing, defending, and denoting their "beliefs".
Believing something is not an accomplishment. I grew up thinking that beliefs are something to be proud of, but they're really nothing but opinions one refuses to reconsider. Beliefs are easy. The stronger your beliefs are, the less open you are to growth and wisdom, because "strength of belief" is only the intensity with which you resist questioning yourself. As soon as you are proud of a belief, as soon as you think it adds something to who you are, then you've made it a part of your ego. Listen to any "die-hard" conservative or liberal talk about their deepest beliefs and you are listening to somebody who will never hear what you say on any matter that matters to them — unless you believe the same. It is gratifying to speak forcefully, it is gratifying to be agreed with, and this high is what the die-hards are chasing. Wherever there is a belief, there is a closed door. Take on the beliefs that stand up to your most honest, humble scrutiny, and never be afraid to lose them." -David Cain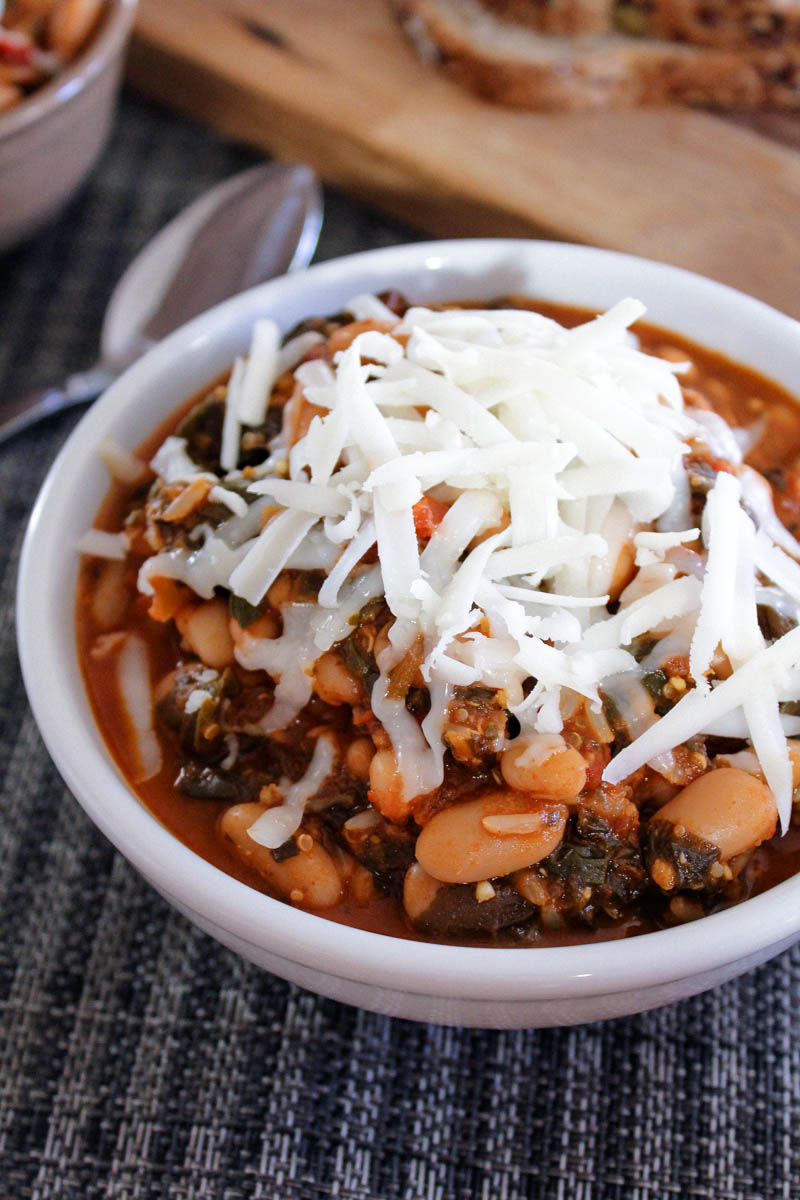 I really like what that paragraph says.  This Italian Chili Soup is comforting to me like the words in that paragraph. I like eating it while I peruse Facebook all the while thinking about David Cain's words.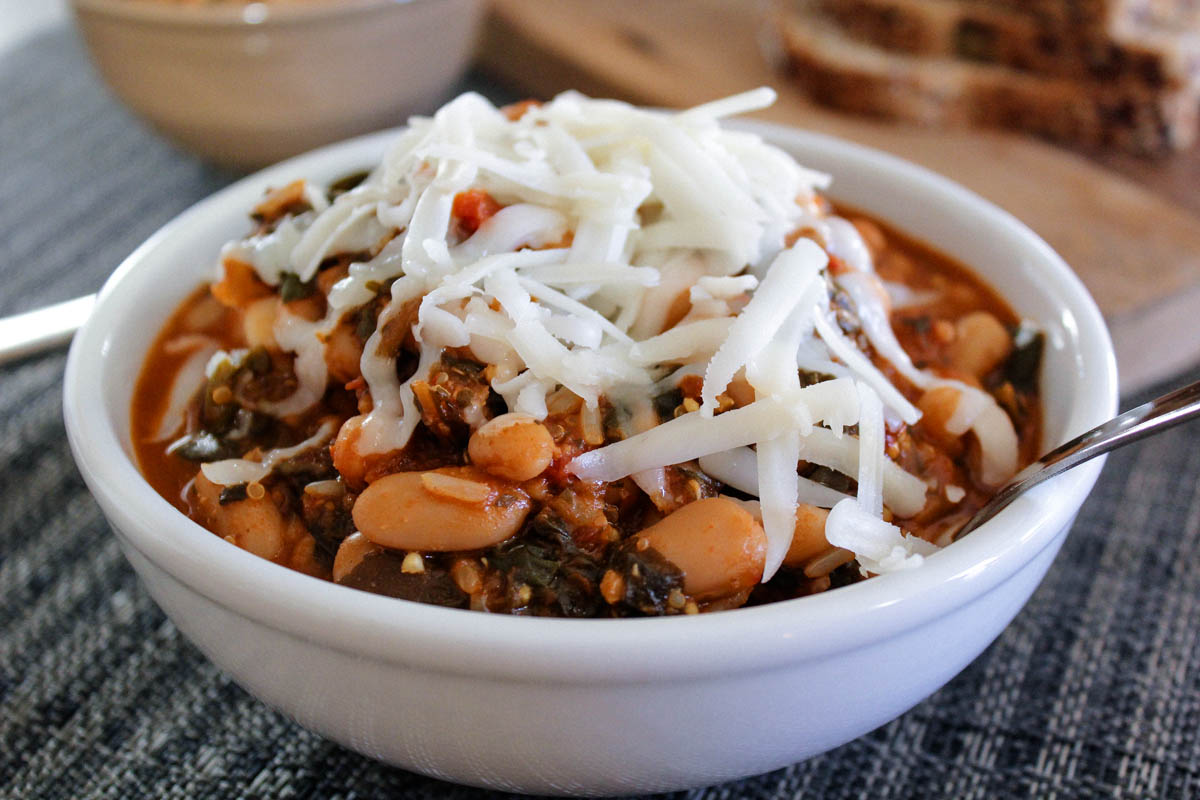 I've been eating this chili/soup for the past four nights.  I'm sad cause I ate the last of it last night!  This is, by far, the easiest soup/chili I've ever made!  And it was unbelievably good! If someone offered me a heaping bowl of spaghetti and meatballs mounded with fresh Parmesan or this soup (health benefits aside), I would choose this soup! And I "believe" I like pasta more than Scott Conant! Haha!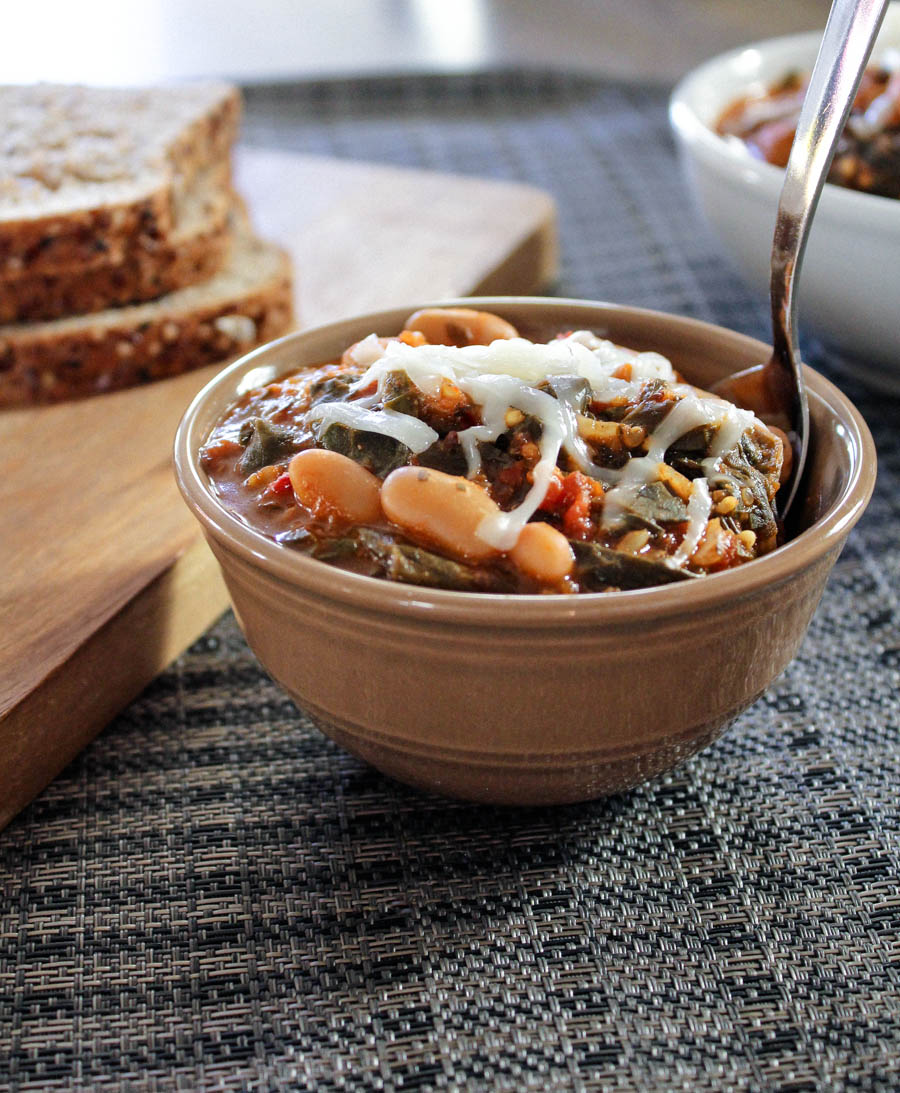 California Sun Dry Sun-dried Tomato Pasta Sauce is the only "store bought" pasta sauce I buy.  Every once in a great while I run out of fresh veggies and don't feel like running to the store.  This happened the other night and I decided to see what I could come up with from stuff in my pantry and freezer.  Try it, you might just like it.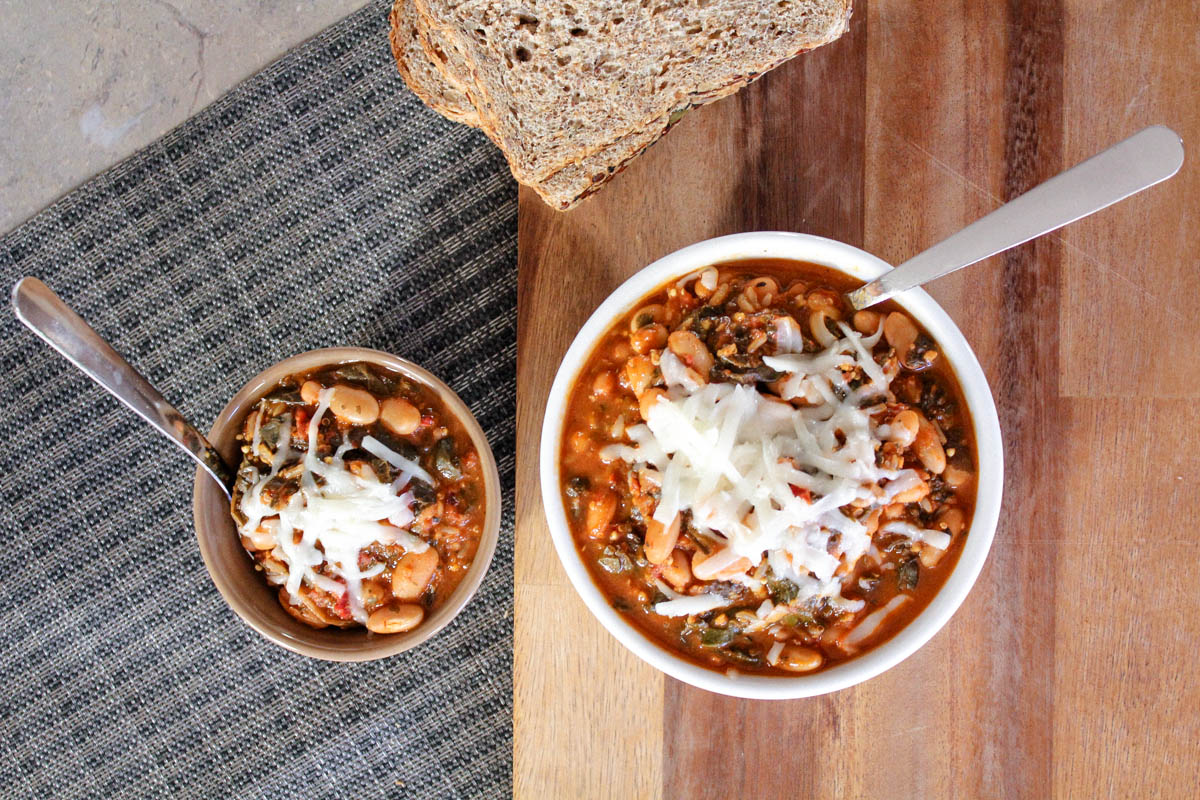 Italian Chili
Ingredients
Instructions
In a large soup pot combine the pasta sauce and water.
Place the pot on the stove over medium heat.
Cook the quinoa according to the package directions (I omitted the oil and used the microwave directions).
Meanwhile add the garlic, beans, and the frozen chard to the pot.
Stir until the chili/soup comes to a mild boil.
Turn heat down to medium low.
When the quinoa is done add it to the pot.
Add the Mediterranean spiced sea salt, and the red pepper flakes.
Stir all ingredients until well combined.
Ladle soup into bowls, top with parmesan (if desired), and EAT!!!
Makes 4 to 6 servings.
http://www.juliesjazz.com/italian-chili/