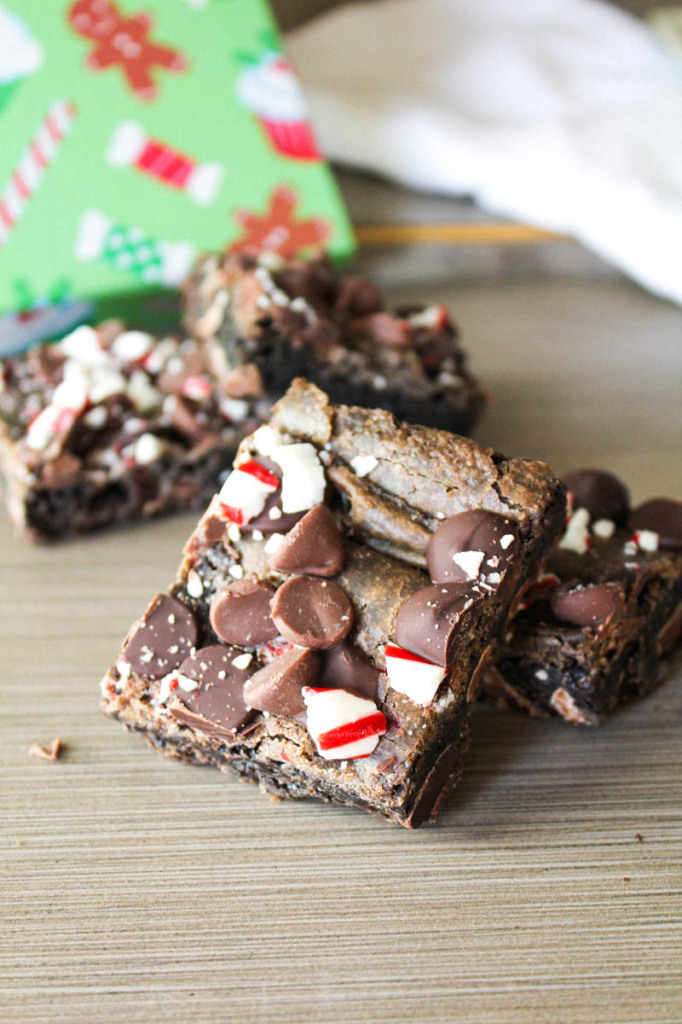 Oh my gosh did this ever come quick!  This is it!  These Triple Chocolate Peppermint Cookie Bars are my cookies and this is my post for The Great Food Blogger Cookie Swap 2014. It is hosted by Love and Olive Oil and The Little Kitchen (Two totally awesome food blogs!) partnered with OXO, Dixie Crystals, California Olive Ranch, and Brownie Brittle. This is the 2nd year I took part.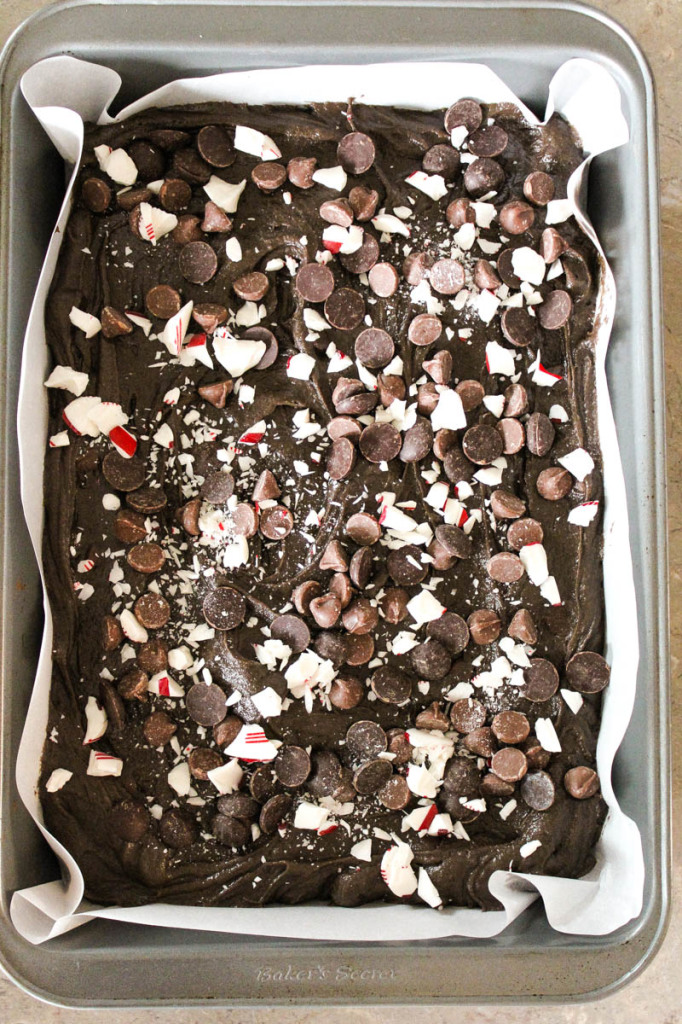 It's such a fun project!  I won't go into all the details. You can click on the above link to find out all about it.  But, you basically swap cookies through the mail with other food bloggers then post your recipe for the cookies you sent on a designated day.  It's for an awesome cause: Cookies for Kids Cancer.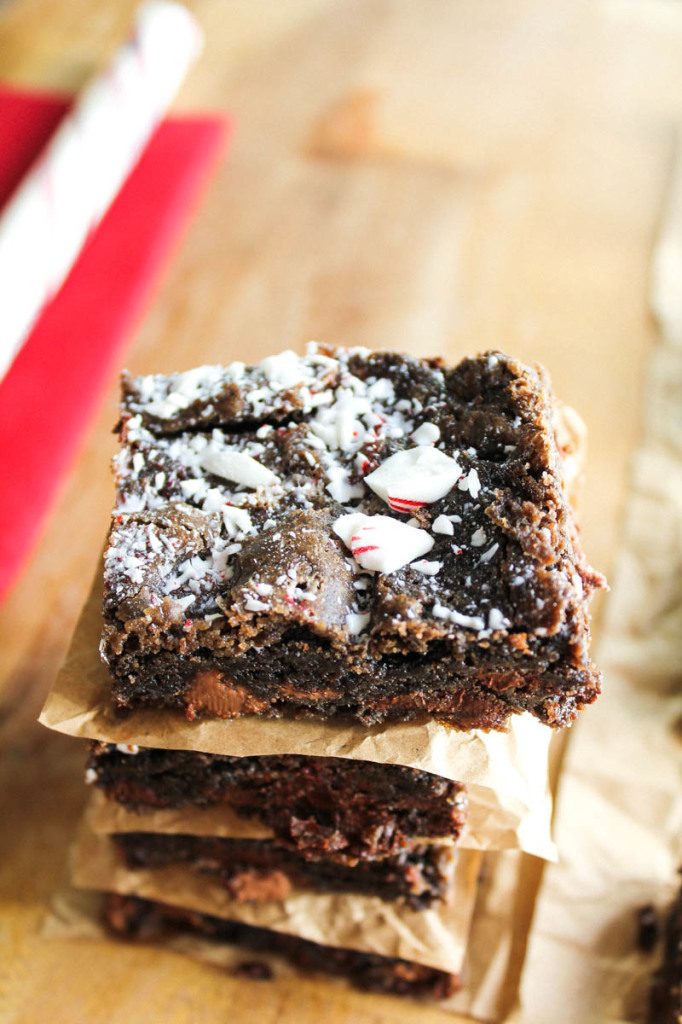 Part of the fun is that you get to know six other food bloggers.  The three you get cookies from and the three you send cookies to.  It totally gets you in the holiday spirit!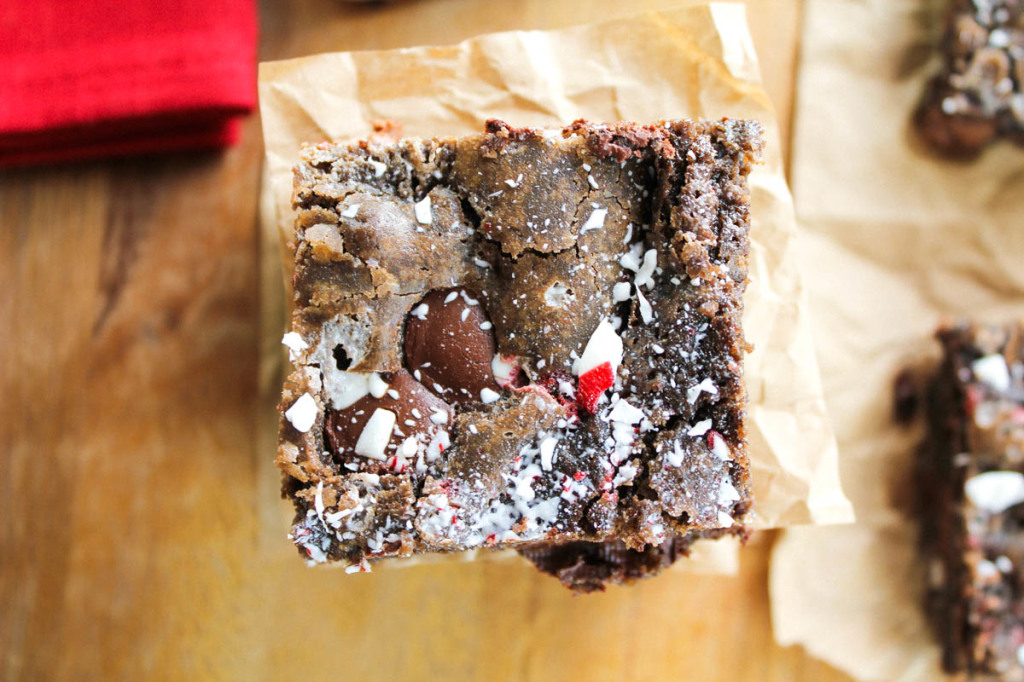 I really hope the bloggers I sent my cookies to (Served Up With Love, Fried Ice and Donut Holes, and Blogghetti)  like chocolate.  Actually, I hope they love chocolate!  I'm positive I've never used more chocolate in any single recipe before!  I don't know what got into me!  I think I've been trying so hard to eat healthy lately that maybe I felt deprived and put all my suppressed chocolate cravings into this single recipe!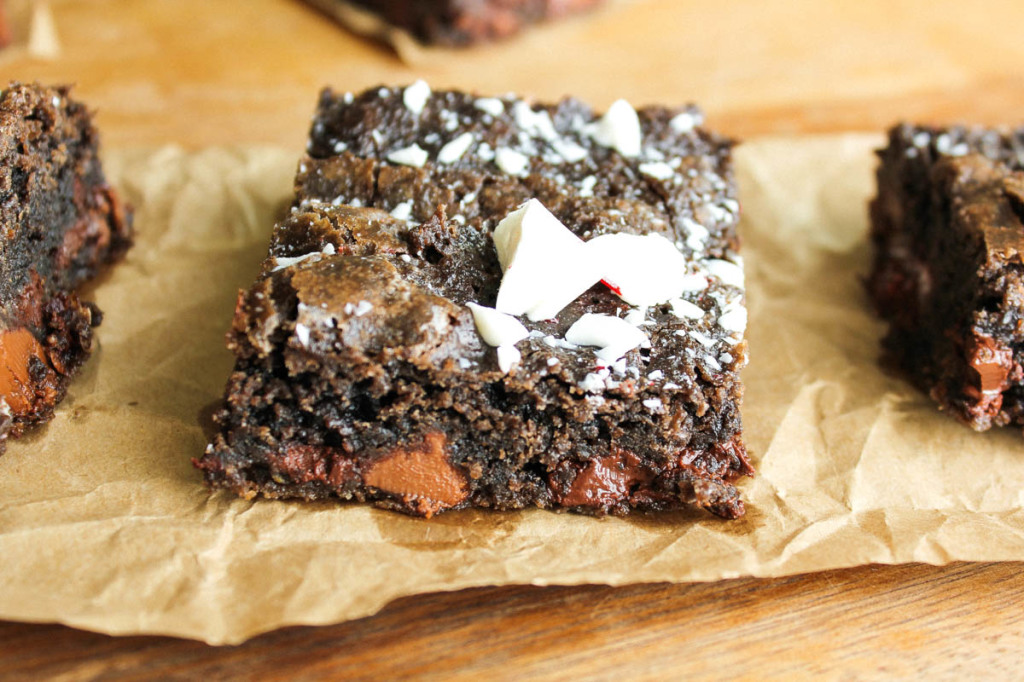 I had to add the peppermint to cut the chocolate! It helped to make them festive too!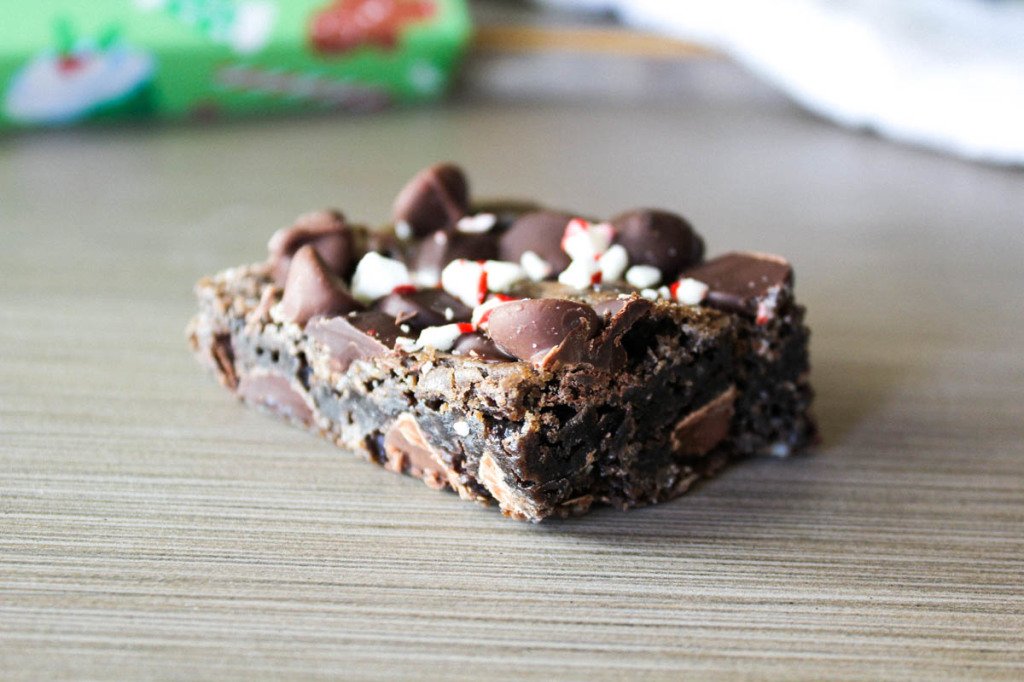 Triple Chocolate Peppermint Cookie Bars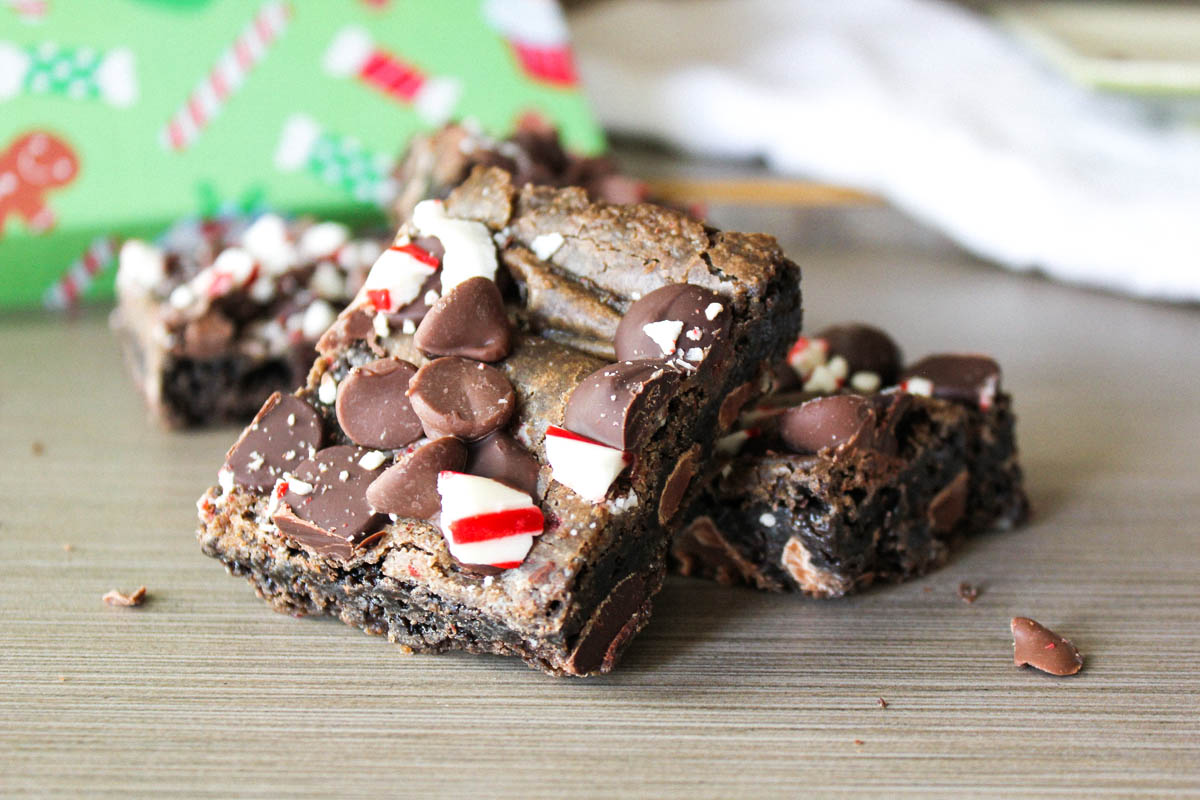 Yields: Makes 12 to 16 bars per pan. (24 to 32 total bars)
420 g (~1¾ cups) all-purpose flour
40 g (~8 Tbsp.) dark cocoa
1/2 tsp. baking soda
1/2 tsp. kosher salt
3 cups (665 g) sugar
1 cup (220 g) packed dark brown sugar
2 lbs. (4 sticks) unsalted butter (melted)
4 eggs
4 tsp. vanilla
11.5 oz. bag milk chocolate chip
10 oz. bag dark chocolate chips
4 oz. candy canes (coarsely chopped)
Line 2-9"x13"x2" baking pans with parchment paper.
Preheat your oven to 350 degrees F.
In a medium mixing bowl combine the flour, cocoa, baking soda, and salt. Stir to combine and set aside.
In the bowl of a large stand mixer or large mixing bowl combine the white sugar, brown sugar, and butter. Mix until well combined.
Add the eggs and vanilla. Mix until well combined.
While mixing on a slow speed add the flour mixture a little at a time, mixing well between each addition, until all of the flour mixture is well incorporated into the wet ingredients. (Scrape the sides of the bowl between additions of the flour mixture.)
Divide the batter evenly between your lined pans and spread it out evenly in each pan.
Top each pan of batter with ¼ of the bag of milk chocolate chips, ¼ of the bag of dark chocolate chips, and 1 oz. of the crushed candy canes.
Bake at 350 degrees for 45 minutes.
Remove the pans from the oven and top them each again with ¼ of the bag of milk chocolate chips, ¼ of the bag of dark chocolate chips, and 1 oz. each of the crushed candy canes. (The chocolate and candy will melt and stick to the top of the bars while holding shape.)
Let bars cool completely in the pans before cutting into squares.
When the bars are cool lift them from the pans by the edges of the parchment paper. Cut and EAT!!!
Preparation time: 20 minutes
Cook time: 45 minutes
Total time: 105 minutes (1 hour and 45 minutes)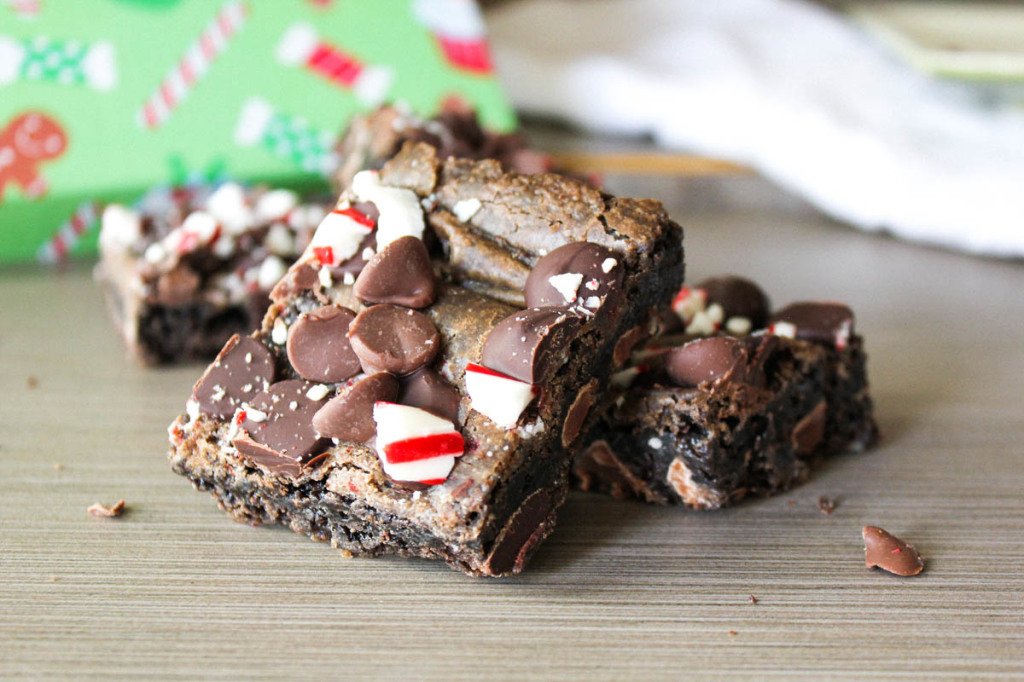 Here are the cookies I recieved from three different food bloggers.  They were all amazing!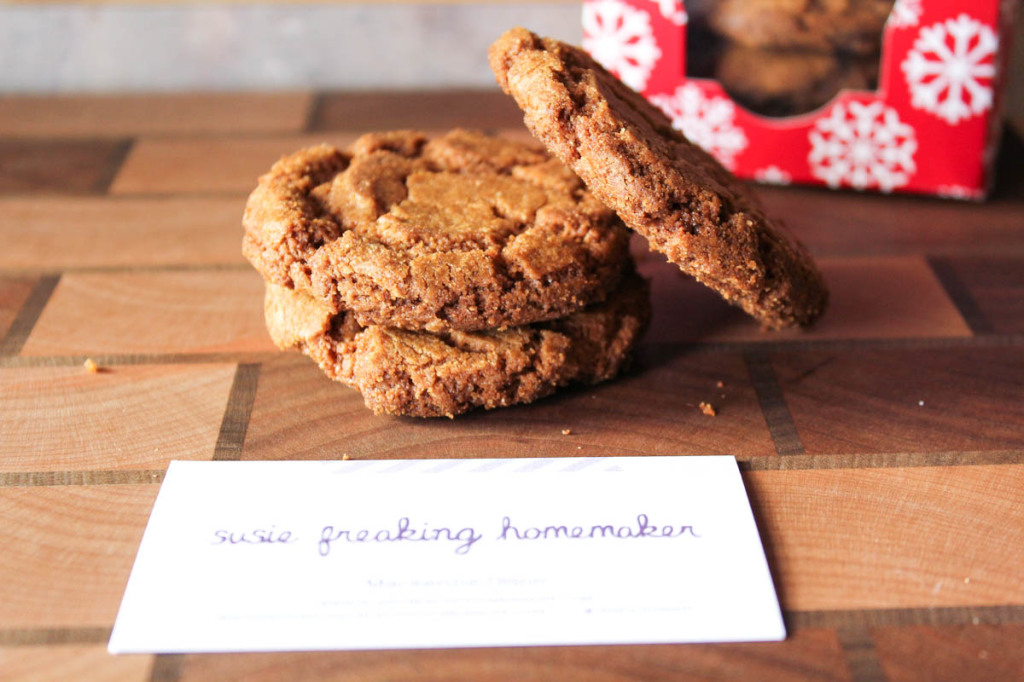 My first delivery were these Biscoff Brown Sugar Cookies from Susie Freaking Homemaker.  I Love Cookie Butter! So, I was so excited to get these!  They were gorgeous, perfectly crispy, and I could totally distinguish between the cookie butter and brown sugar. YUM!!!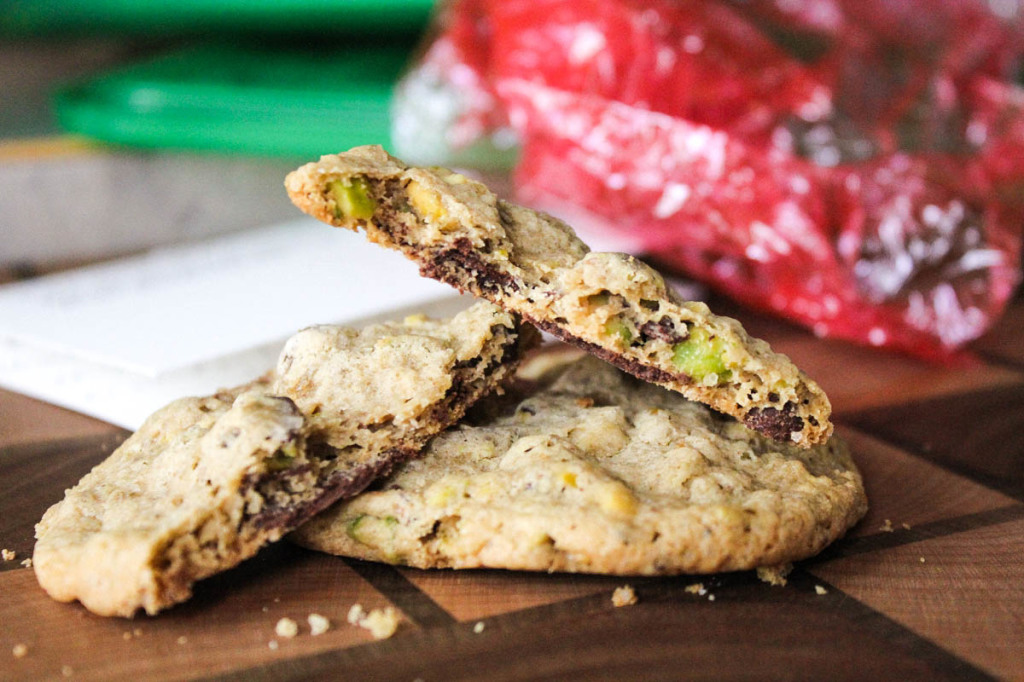 My third cookie delivery were these Chocolate Pistachio and Smoked Sea Salt Cookies from Jessica Is Baking.  These were so sophisticated! I can only dream of coming up with cookies like these!  I only wish I could have captured the cool design the salt made on them! Delightful!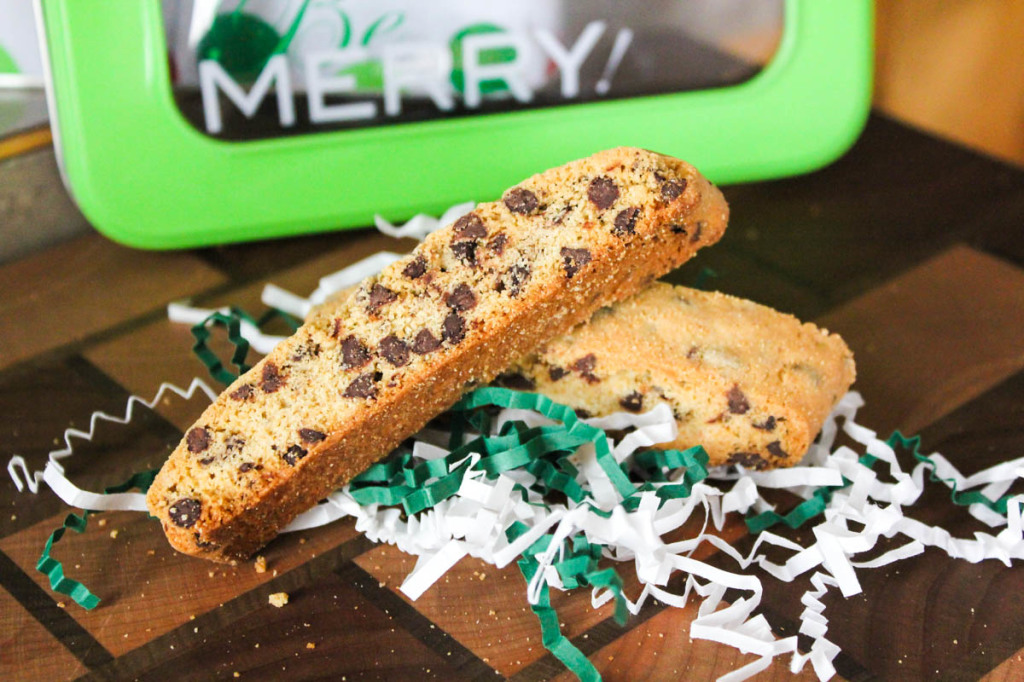 My second cookie delivery were these Chocolate Chip Biscotti cookies from Miss in the Kitchen.  I've never made biscotti before.  I'm completely inspired to now!  These had the perfect biscotti texture (crunchy yet buttery)!  The chocolate chips took these cookies over the top!!! Soooo…. Good!