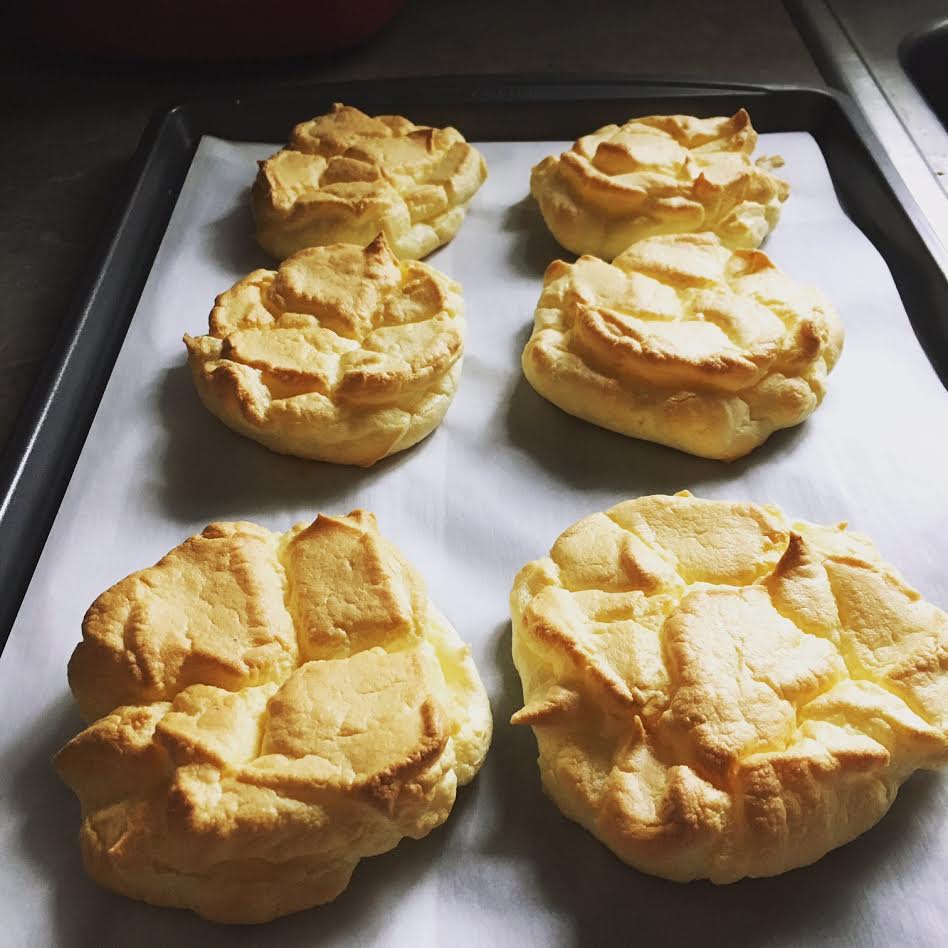 Do you remember the Adkins diet?  It's similar to the Ketogenic diet. Both are extremely low in carbohydrates and high in fat. Anyway, I don't advocate for either, but both have inspired many creative, and delicious low carb recipes.
Back in the 80s, my mother tried the Adkins diet. She had a paperback book that spelled out all of the rules, foods allowed, and some recipes. When I first saw a, "Cloud Bread" recipe on Pinterest, it took me back to a recipe she frequently made out of that book.
It's pretty much whipped egg whites with their yolks folded back in, baked, and labeled as bread.  They don't actually taste like bread! But, as their own individual item, they're great. They have light melt in your mouth texture that can be flavored however you want.  I wanted mine to be low in calories as well as carbs so I used fat free cream cheese and only added 1 yolk back in.  For only 163 calories you can eat the entire batch! Enjoy!
Cloud Bread (Low Fat, Low Carb)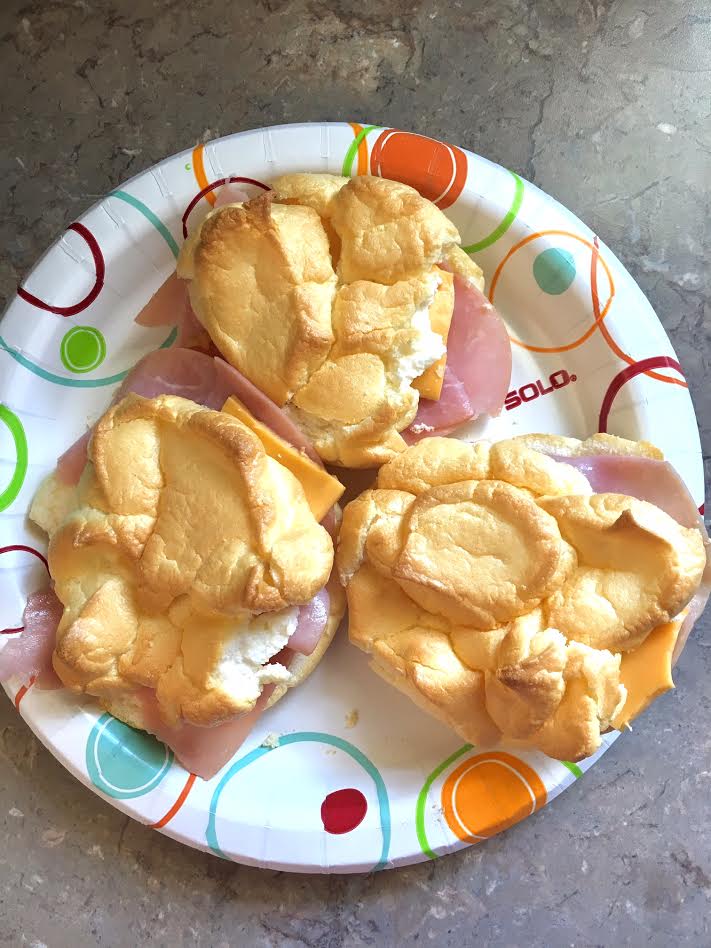 There are a lot of recipes online for this bread. I adapted mine after looking at at least 5 different ones.
Yields: 6 rolls
4 egg whites
1/4 tsp. cream of tartar
1 egg yolk
1.5 Tbsp. (42 g) fat free cream cheese
1 packet (~1/2 tsp.) stevia
Whip the egg whites, and cream of tartar, until stiff.
Mix the cream cheese, egg yolk, and Stevia until well combined and smooth.
Carefully fold the egg yolk mixture into the egg whites.
Spoon 6 mounds of the batter onto a parchment lined cookie sheet.
Bake at 300 degrees F for 30 to 35 minutes.
That's it, EAT!!!
Preparation time:

10 minutes

Cook time:

30 to 35 minutes

Total time:

45 minutes
Nutrition
Calories:

168

Fat:

5.2 grams

Carbs:

8.2 grams

Protein:

22.8 grams