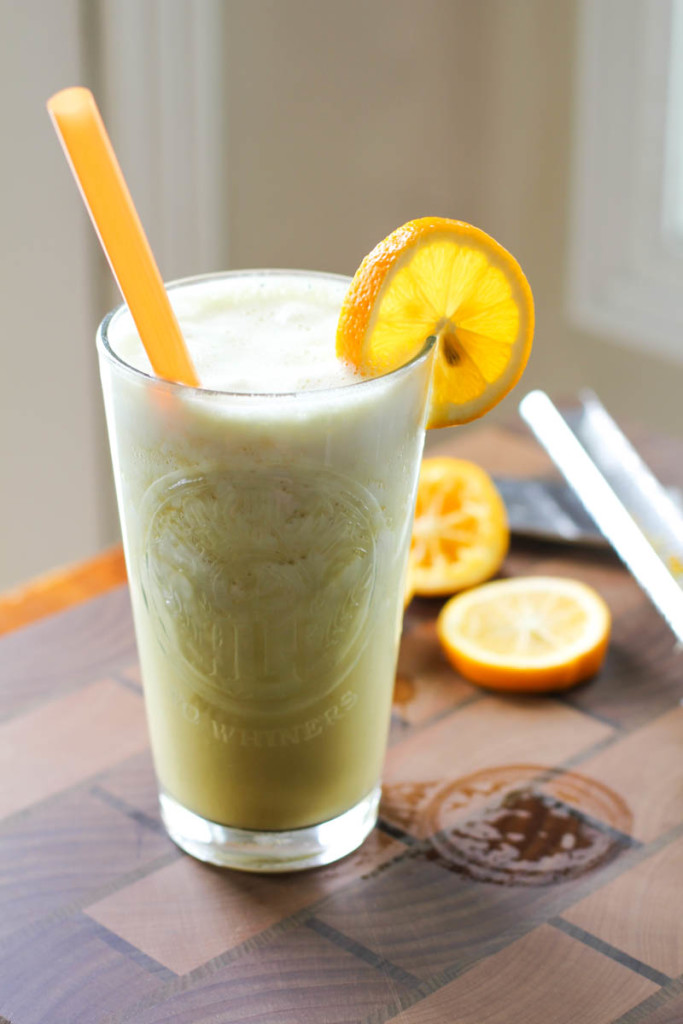 I bought a bag of Meyer lemons. They were really pretty sitting there on display among all the other citrus and I'd never tasted a Meyer lemon before. I've been a lot better about not buying ingredients unless I have a specific purpose in mind but with these lemons I had a momentary lapse of reason. For this shake I used one. Now I have five lemons left. You might ask, "If the shake was good enough to blog about then why don't you just make 5 more shakes?" For this recipe I used the last of my vanilla bean protein powder. I'm left with chocolate protein powder for the time being. And I probably aught not go out and buy a $45 can of vanilla protein powder just so I can use up $3 worth of lemons. Not that I wouldn't use the protein powder. But I just found, and fell in love with, a new chocolate protein powder. Maybe I could find a couple of samples of powder just to use up these lemons. Or, maybe I could squeeze the juice out of them, pour it into an ice tray, and freeze it.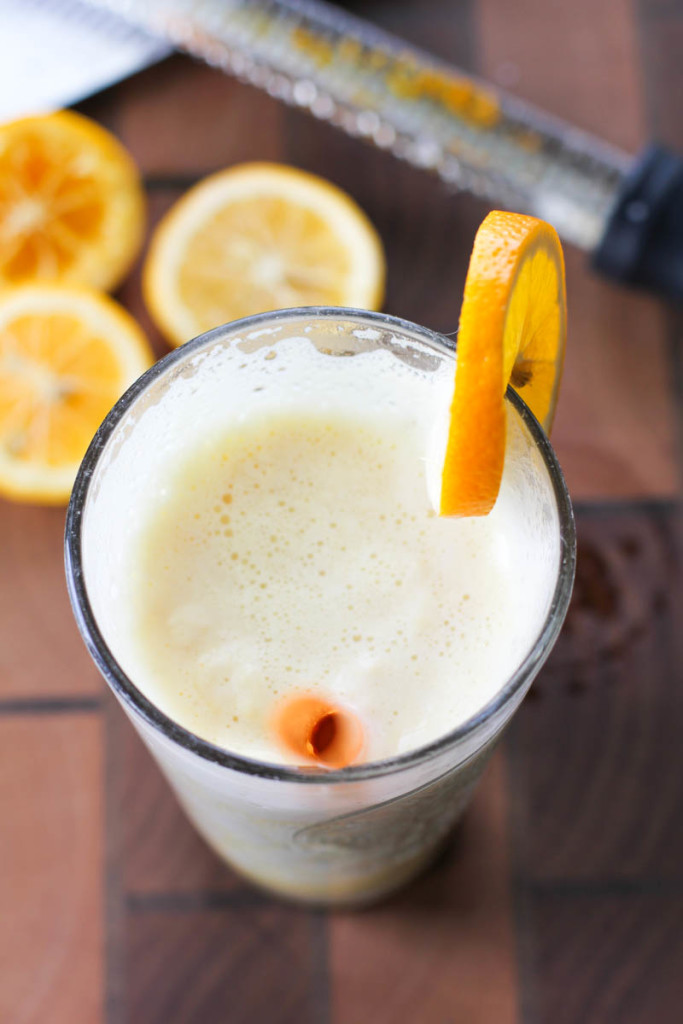 Yep, that's the ticket! As soon as I complete this post I'll take care of that lemon juice! Imagine throwing a cube of frozen lemon juice into some kind of berry smoothie! Now I'm going to have to go spend $15 on frozen berries so I can use up these lemon juice ice cubes that I haven't made yet! Sounds like a super plan.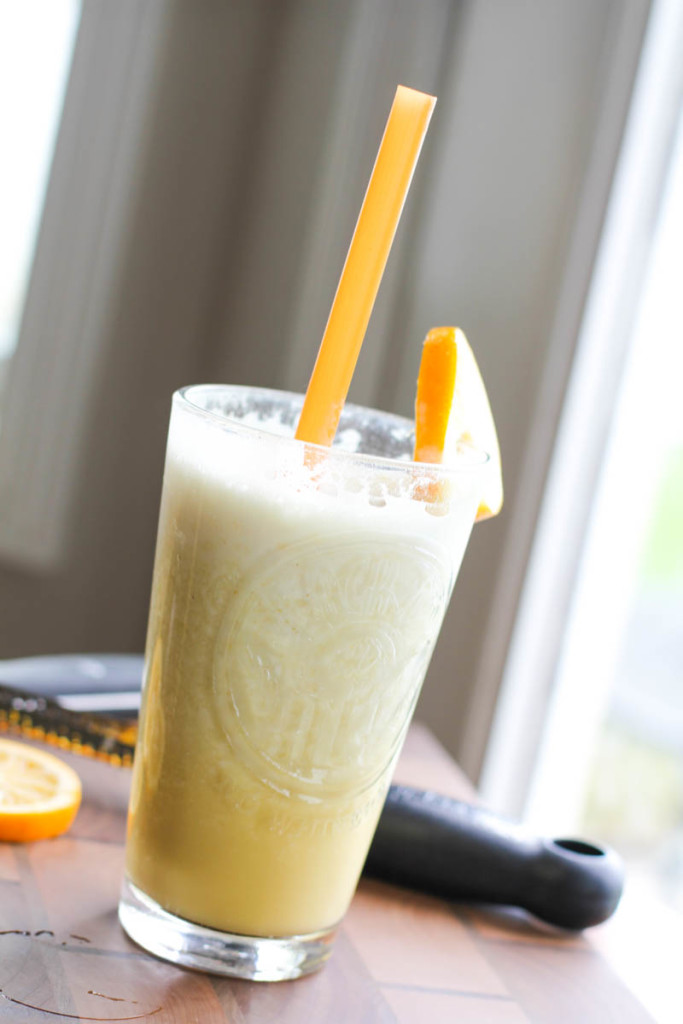 Meyer Lemon and Vanilla Bean Protein Shake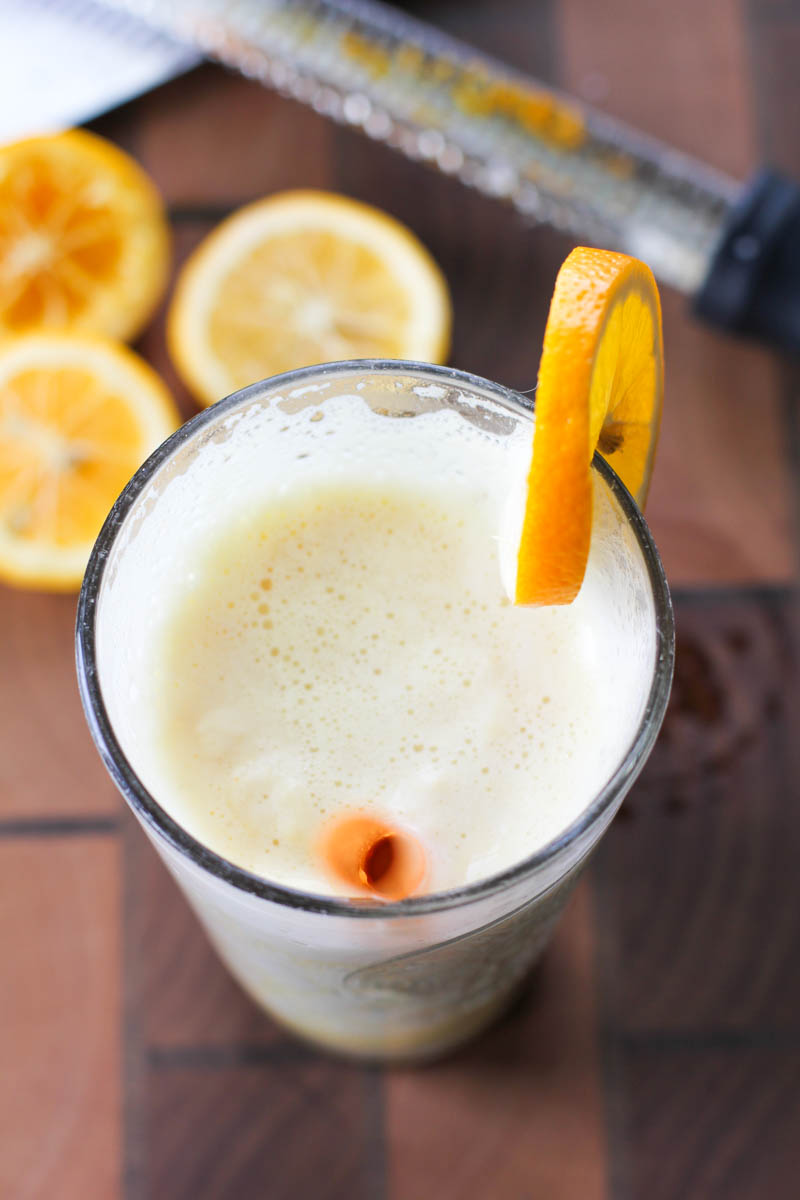 Yields: 1 serving
6 oz. cold water
6 oz. ice cubes
1 full scoop (30 g) vanilla bean protein powder (I used PlantFusion)
2 Tbsp. fresh Meyer lemon juice
¼ tsp. Meyer lemon zest
Combine all ingredients in a blender. Blend until smooth. DRINK!!!
Preparation time:

5 minutes