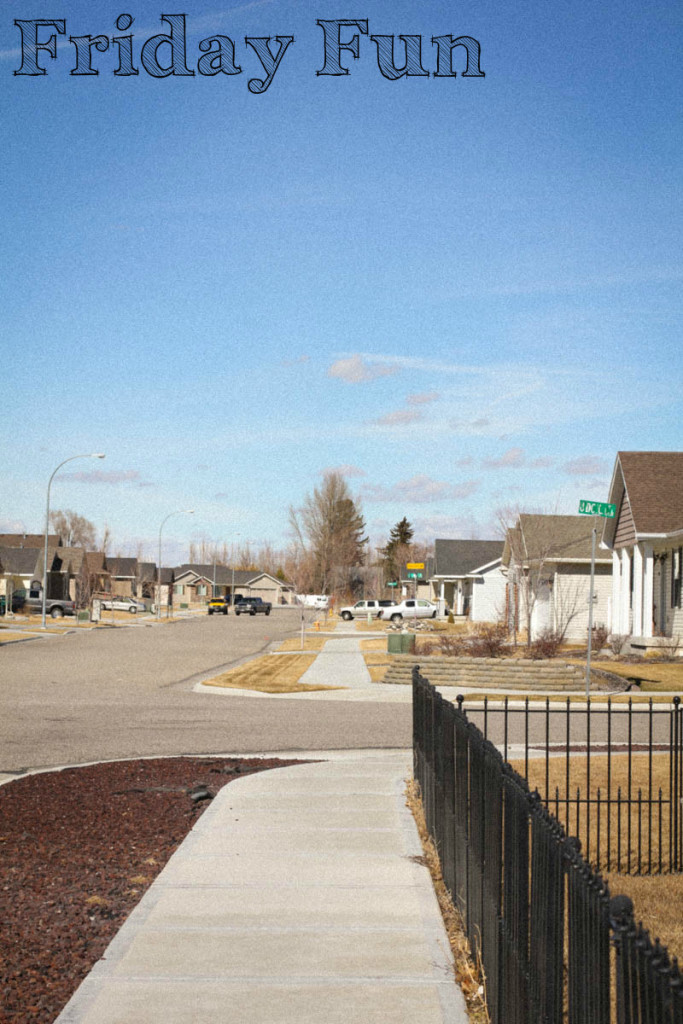 FOOD
It's kind of sad when I post photos featuring dead grass.  But, here in Idaho we get excited when we see it.  This photo is from last year. We're still seeing white here.
Will and I have been sick all week.  We're just beginning to feel better for the weekend.  I wanted to do a little chicken soup roundup but all the recipes I came across were kind of boring.  They looked wonderful to eat! But, they were just too similar and traditional.
So, this morning I was browsing the internet and saw the first the first link in this roundup.  It inspired me to do a muffin roundup! When you click on it you'll see why! Muffins are comforting post sickness food, right!
Galaxy Chunk Chocolate Muffins, I have a really difficult time resisting melty milk chocolate! I must confess I had to look up Galaxy Chocolate Bars. Turns out their European.  Note to self: Order some!!!
You know when you eat too many sweets and you just have to eat something savory to counteract all that sugar? These Cheesy Winter Squash Muffins seem like the perfect solution!
Oh my gosh!  I can't decide which looks more appetizing, the bed or the muffin! I think, no I'm positive, I want both! Go check out the Savory Muffin with Salmon, Cream Cheese, and Pesto and the bed now!
Healthy disguised as decadent.  I love this kind of food! These Whole Wheat Pumpkin Cream Cheese Muffins, I need them!
Everyone who knows me knows I detest bananas. For these Whole Wheat Banana Bread Muffins with Apples and Pecans and these  Banana and Blueberry Chocolate Chip Muffins I might have to reconsider!
I have to include these two classics. And since I can't try out every single recipe I have to go by recipe ingredients and sheer beauty! These Greek Yogurt Blueberry Muffins and these Orange Lemon Poppy Seed Muffins, YEP!
I just think these two "alternative muffins" are so fun! These Apple Cinnamon Roll Muffins and these Monkey Bread Muffins look like super yummy piles of gooey messy deliciousness!
FITNESS
There's a reason the music in your fitness class causes you to want to move.  A lot of study goes into the what, where, and when of music especially when it comes to choreographed programs.  This buzzfeed article does an awesome job of helping you find your perfect playlist!
FUN
I've changed a lot since we had Will.  But, I used to be like this.  I think Ben had a love/hate relationship with it.
Good, true, short article about marriage.
Have a good rest of your weekend!