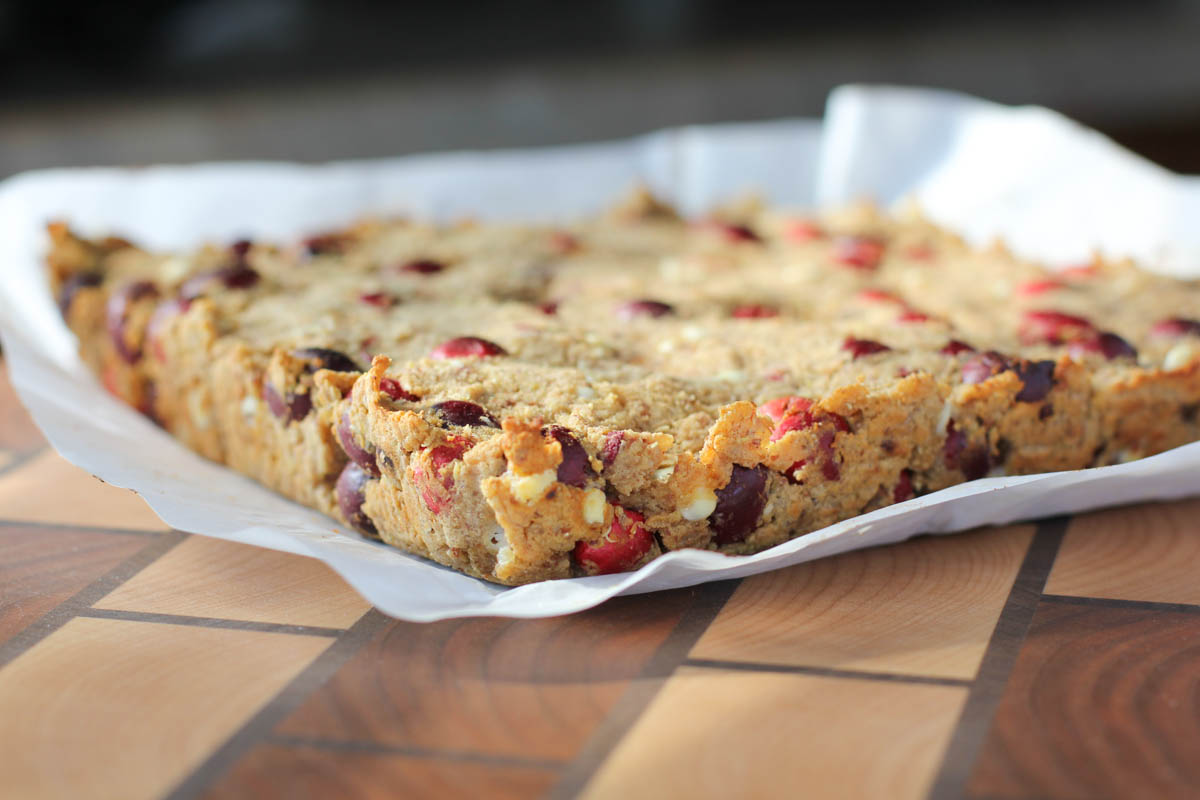 I love this new Apple commercial that's been popping up on TV lately.

I gives me a feeling of belonging. Like I'm part of this huge word filled with people who are all going through the same things.  Apple really knows their stuff! The ad made me glad I have an iPhone and if I didn't have one it would certainly make me want one!
I didn't know there was a human thermometer app! And GPS tracking for my dogs!!! I'm going to look those up right away!  I do love my apps! And I love my iPhone so much I want to marry it! But, alas my phone can't put its arms around me and randomly kiss my forehead as it walks by.  So I think I'll keep Ben for my heart.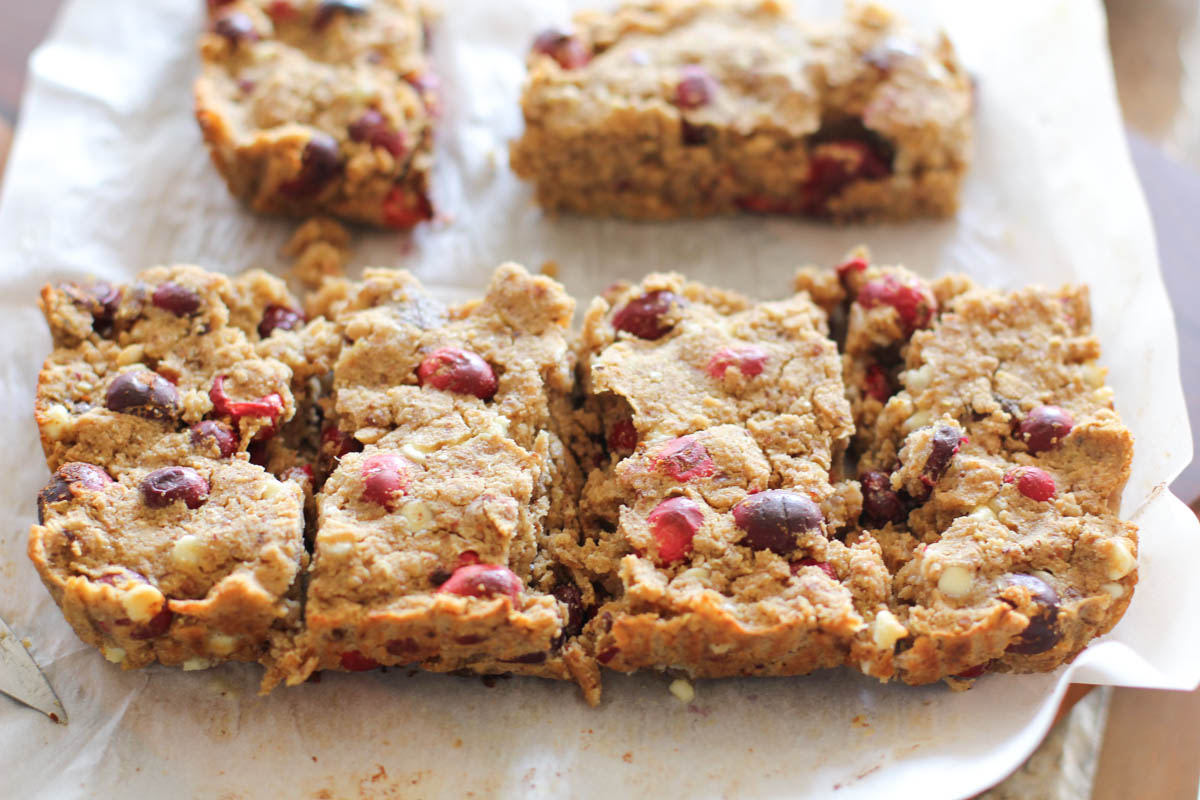 Now that I've finished my unpaid advertisement for Apple, I'll move on to the real purpose of this post.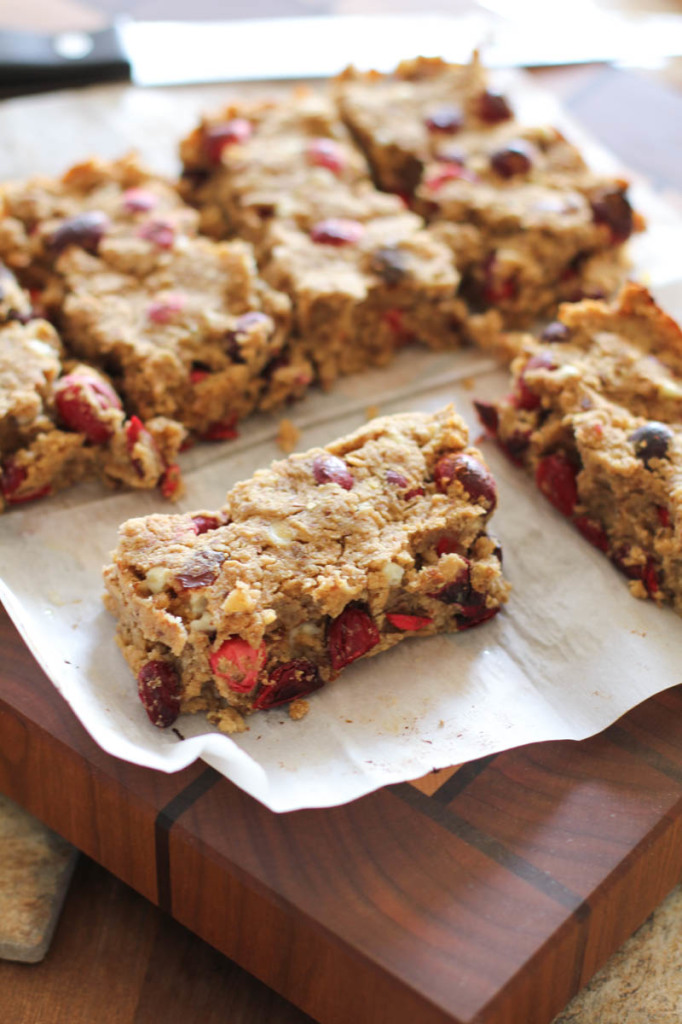 I've come to the conclusion that if something's delicious, I'm going to post about it. Even if I've posted similar items four weeks in a row, if something's good, it's still going to get web time!
With that said, here are some more protein bars.
I found this new (to me) plant based protein powder that generates amazing texture and flavor in my bars! Fabulous texture combined with tart cranberry, offset with sweet vanilla, equals out to me wanting to eat the entire pan of healthy, low calorie, protein bars!  And, I did! Although it did take me a week:-)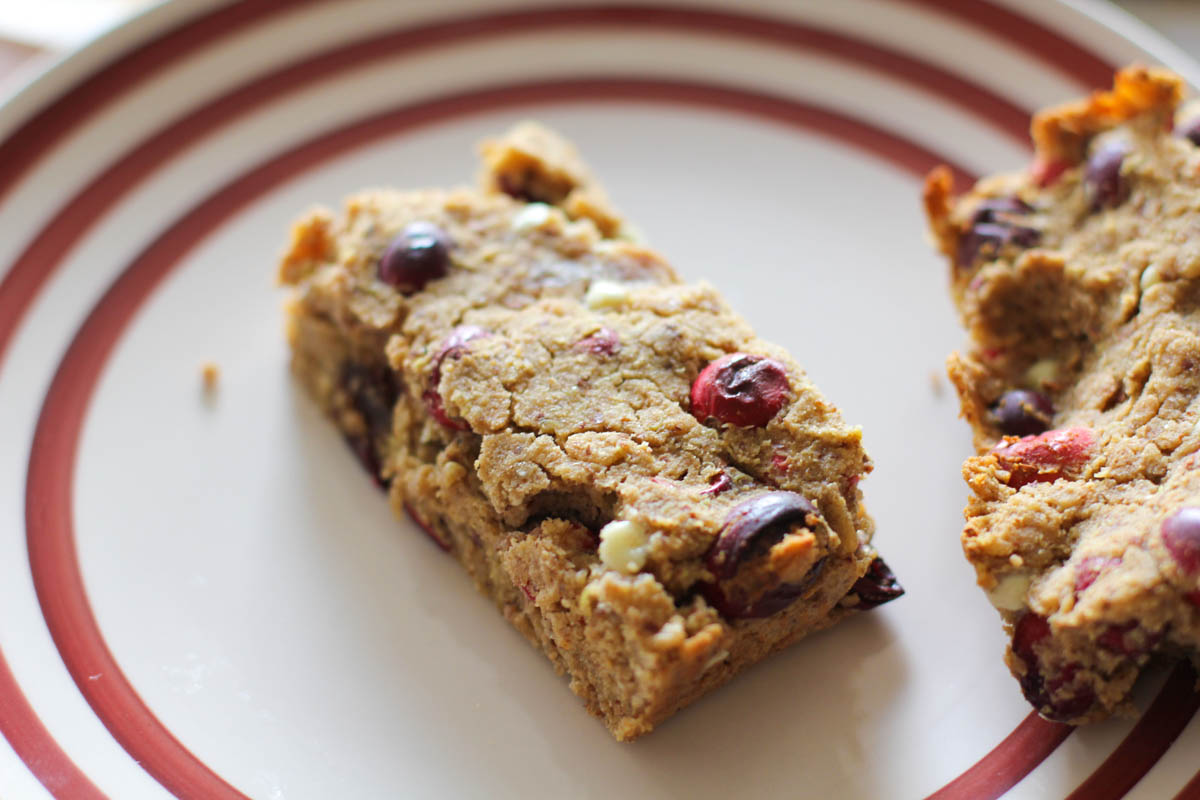 Cranberry Vanilla Protein Bars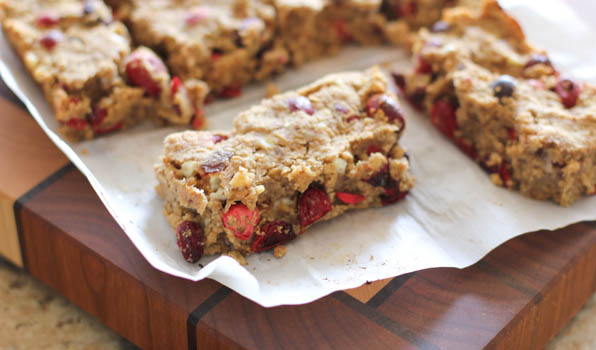 80 g dates
4 oz. unsweetened applesauce
3.5 oz. plain Greek yogurt
2 egg whites
2 tsp. vanilla
30 g almond meal
60 g vanilla protein powder (I used Plant Fusion Vanilla Bean)
34 g quinoa flakes
66 g crisp rice cereal
34 g freeze dried cranberries
2 Tbsp. (30 g) mini white chocolate chips
Preheat your oven to 350°F.
Line an 8" x 8" x 2" baking pan with parchment paper.
In a food processor combine the dates, apple sauce, yogurt, egg whites, and vanilla.
Process until mixture is well combined and the dates are finely chopped and well dispersed.
In a large mixing bowl combine the almond meal, protein powder, and quinoa flakes.
Add the wet ingredients to the dry ingredients and mix well.
Stir in the rice cereal, cranberries, and chocolate chips.
Pour mixture into your parchment lined pan and spread out evenly.
Bake bars for 14 to 15 minutes, remove from oven, and let cool completely.
Lift bars from the pan by grasping the edges of the parchment paper.
Cut into 8 bars and EAT!!!!
Approximate Nutrition Facts (per bar): calories 193, protein 10g, carbs 28g, sugar 15g, fat 4g, fiber 3g, sodium 169 mg.