FOOD
This week three of my favorite people had Birthdays. Another one of my favorite persons will have a Birthday in the next couple of weeks. Unfortunately I've purchased way more cakes than I've ever made for my loved ones Birthdays. I decided today I'd do a little Birthday cake round-up. These are the cakes I would make for the people I love.
This Cookies and Cream Birthday Sprinkle Overload Cake is the cake I would have made for Ben.
This Salted Caramel Apple Snickers Cake is the cake I would have made for Tara (my sister) in February.
This Blood Orange Baklava Cake is the cake I would have made for Christy (my sister-in-law).
This Mini Mocha Layer Cake for Brad (my coffee loving brother).
This Charlize's Chocolate Birthday Cake for Sam (he's not big on sweets so I would get as much of it as I wanted).
This Chocolate Peanut Butter Cup Cake for Ben (my peanut butter cup loving brother).
This M&M Cookie Ice Cream Cake for Will.
This German Chocolate Coconut Cake for my Dad (he wouldn't eat it now, but it used to be his favorite).
This Chocolate Cherry Amaretto Cake for my Mom (she loves cherry chocolates).
This Chocolate Chip Layer Cake my brother Chad gets this cake because its gorgeous and IDK what kind of cake he likes.
FITNESS
I know you've seen them. The handful of individuals at your local GYM/CLUB that rock literally perfect bodies. Everybody knows who they are because they're ALWAYS THERE!  I try to watch and see what kinds of workouts they do (without totally staring).  But without asking them or following them around I'll never know all their workout habits. Here are a couple of bloggers who just happen to have amazing bodies and they just happen to share their workouts as well!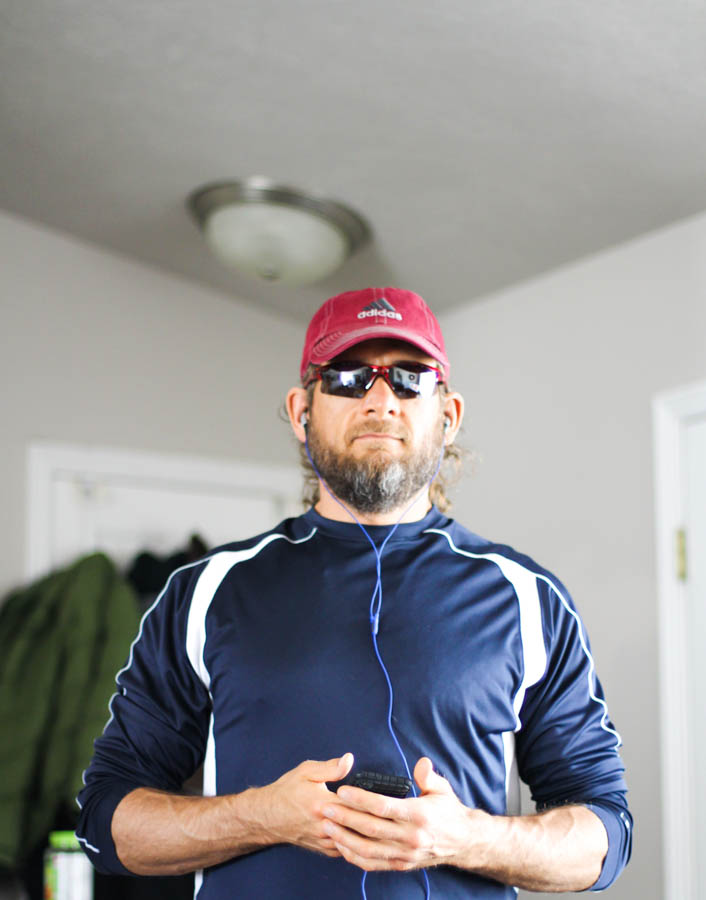 Ben leaving for a 16 mile training run (he's running while I write this post)!
FUN
I could have written almost every single one of these!
Here's a new creative Instagram account to follow.
I really really want one of these!