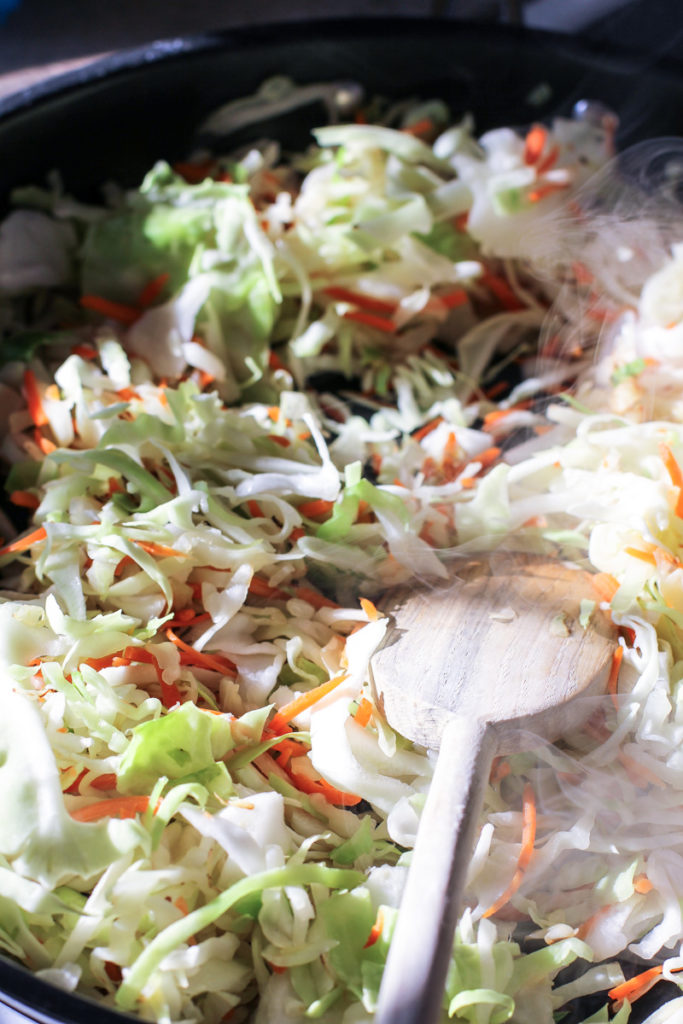 In my house we kind of all do our own thing as far as getting ourselves fed. Ben will always grill chicken, pork, beef, or moose on the weekends. But other than that, we're all on our own.
That seems to freak people out. Food habits and traditions die hard in people. But, Ben and I have been this way for years so it's hard for me to imagine the way we used to function.
This Sauteed Salmon & Cabbage Noodle Bowl is a meal I made for myself on a Saturday afternoon.  It was so much food for not a lot of calories! It's a super satisfying, high protein, meal.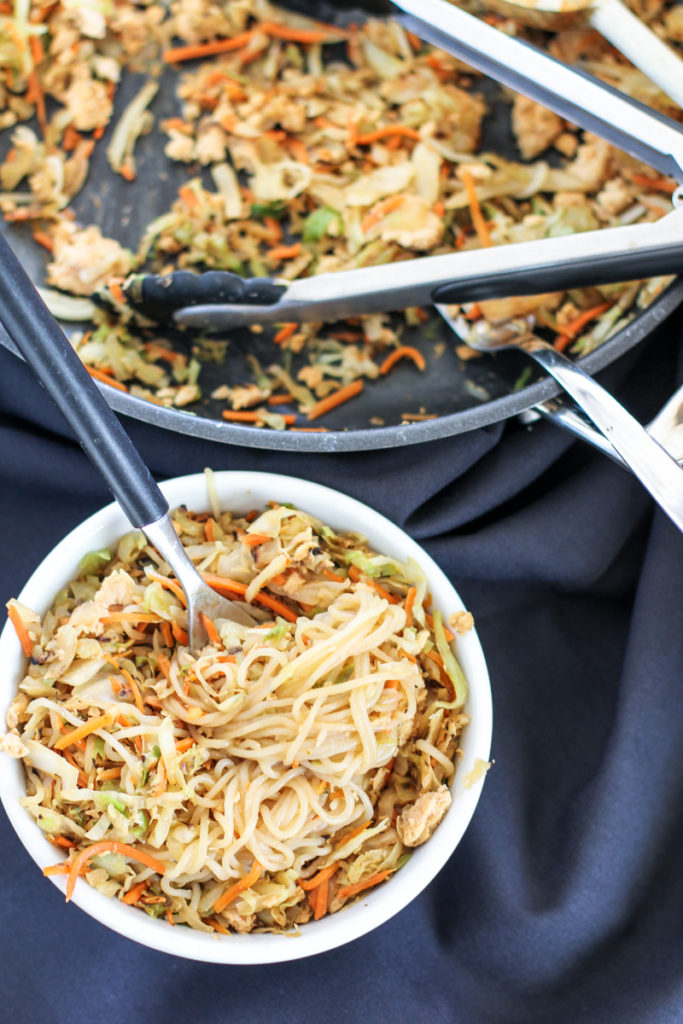 I'm very curious about other peoples food habits. At work I see a lot of dinner leftovers for lunch. Back in the day, when Ben and I would actually eat the same food at night, if there were leftovers, I liked eating them for breakfast. Savory leftovers are more comforting than a bowl of cereal or oatmeal when you're hungover!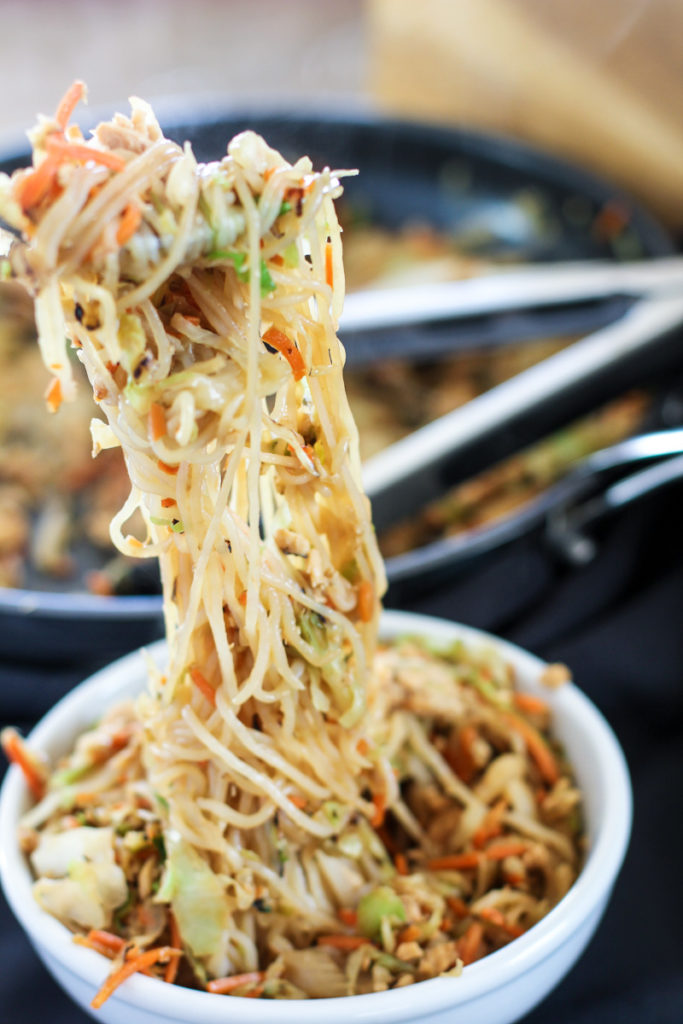 Shirataki noodles are pretty strange. But, last year, I learned to love them on low calorie days.  They kind of saved my life! If you ever try them, let me know what you think.  In stores I tend to find them in the refrigerator section in the produce. I was never able to us them in Italian style dishes though.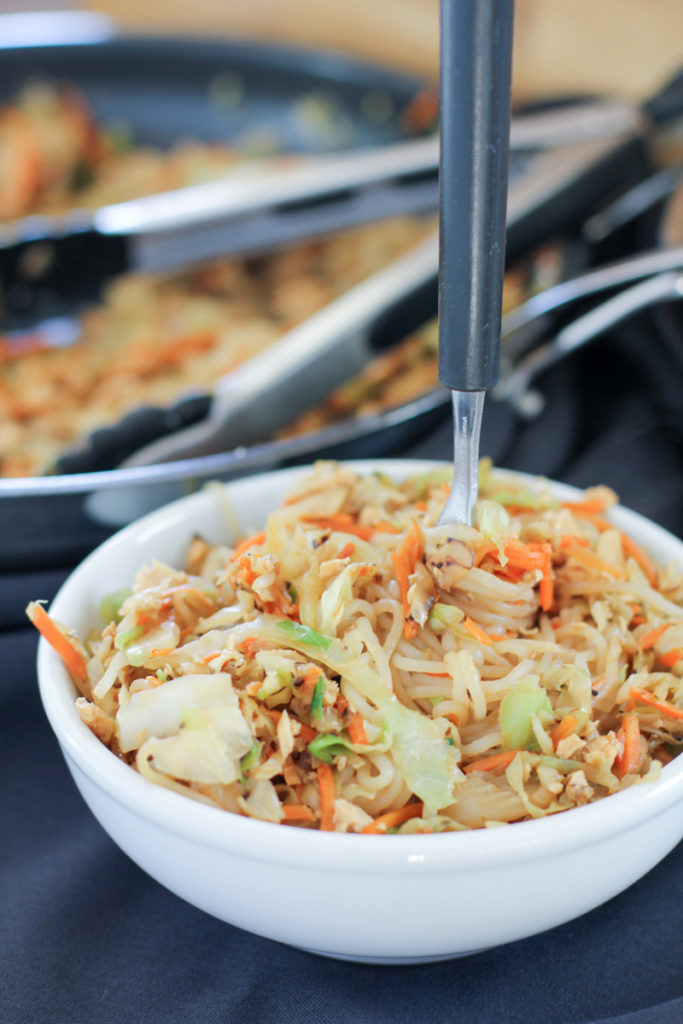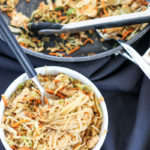 Sauteed Salmon & Cabbage Noodle Bowl
Ingredients
1

bag/package

coleslaw mix

1

bag/package

Shirataki spaghetti

2

bags/packages

(skinless & boneless) salmon

12

g

PBfit

1

Tbsp.

soy sauce

1/2

tsp.

christallized lime

1/2

tsp.

granulated Stevia
Instructions
Stir frequently so cabbage does not stick or burn.

Stir together the PBfit, lime, stevia, and soy sauce.

When cabbage is sufficiently wilted, add the drained noodles and salmon, and stir to combine.

Drizzle the soy sauce mixture over the cabbage, noodles, and salmon.

Stir to combine all ingredients in the pan and heat through over residual heat.

Spoon into a serving bowl (or bowls). EAT!!!
Recipe Notes
Click on each of the following links to see the exact ingredient used: